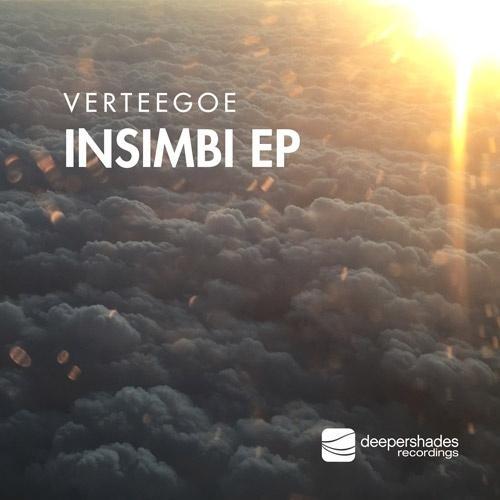 Verteegoe "Insimbi EP"
Deeper Shades Recordings
Catalog Number: DSOH095


Initially, Verteegoe sent me the tracks to play on my show. Once I did, I immediately contacted him to see if I could release them on Deeper Shades Recordings.

Please check out four brand-new tracks from this new producer from Durban, South Africa.

Things really go full circle, considering that we played the same event together at Artizen Lounge in Durban in 2016.


Artist quote:
"This EP is so special to me. I wanted to capture the African culture's feelings through my music. Obviously, I have never been to any of these places, but I am in South Africa (Azania) and would love to travel across the world.

This is why I named all tracks by the name of the countries I want to visit.

Zaire is the 1st track. I know The Democratic Republic of Congo (DRC) is one of the most challenging places to be a child. But somehow I want to see how they survive with all the humanitarian crises they had for decades.
Of course, I have "Eswatini" as the 2nd track. There's a place called Mbabane, Swaziland's capital city. This is more like a happy place to me. I am also fascinated with their culture.
Then there's Jamaica. Who wouldn't want to visit the Caribbean island nation? You gotta love the people there & the girls, of course, they are beautiful. So, it is only just a dream to travel the world, and hopefully, my music will take me to places I've never been. ✌️😎..

That's how "Insimbi" came about.."
Available worldwide in all digital stores and on all streaming platforms



DSOH Premium Silver & Gold members download the high-quality mp3s free.
Simply log in and click the button below.
INSIMBI EP - DSOH Premium Downloads
Written & produced by Ntuthuko Godfrey Makhanya
Published by Deeper Shades Recordings c/o Sentric Music CAE/IPI PRS 509030978
Photo and artwork by Lars Behrenroth
*Mastered by Herb LF @ NFM Mastering
© & (p) 2023 Deeper Shades Recordings
license contact: