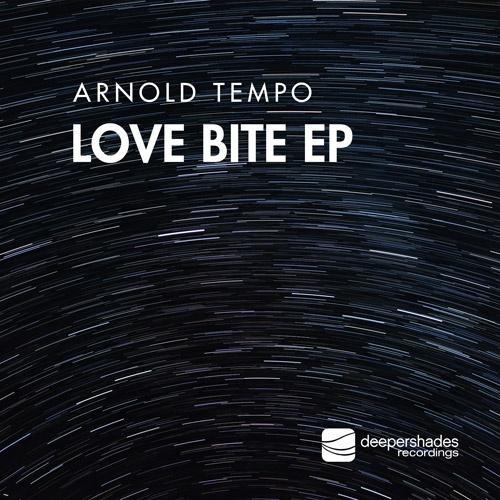 Arnold Tempo "Love Bite EP"
Deeper Shades Recordings
Catalog Number: DSOH094


The newest "LOVE BITE EP" by Arnold Tempo from South Africa features the title track, an emotional mid tempo tune and two tracks in his super deep, moody, and dub-techy house music style.


Artist quote:
"Throughout this Ep "LOVE BITE" shows signs of passion and mad love expressed in a form of sound leaving the listener with bite marks and forever unconditional deep love for music.

Feel the sun kiss with the track "KISS THE SUN" while others notice sunburns, the kiss is something you can't resist no matter the heat, nothing kisses as the sun does. the sound is there to take you on that journey.

"MEGIDDO AGGGHBA" sounds of victory, having won the spiritual battle"
Available worldwide in all digital stores and on all streaming platforms



DSOH Premium Silver & Gold members download the high-quality mp3s free.
Simply log in and click the button below.
LOVE BITE EP - DSOH Premium Downloads
Written & produced by Arnold Curtis Sihlangu
Published by Deeper Shades Recordings c/o Sentric Music CAE/IPI PRS 509030978
Photo and artwork by Lars Behrenroth
*Mastered by Herb LF @ NFM Mastering
© & (p) 2023 Deeper Shades Recordings
license contact: