Submit A Guest Mix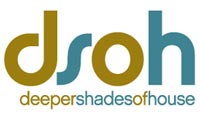 Deeper Shades of House features weekly guest mixes from DJs based all around the world.
Please make sure to read the following guidelines before submitting your mix.
While everyone is welcome to record a mix for Deeper Shades Of House, please contact Lars via

This email address is being protected from spambots. You need JavaScript enabled to view it.

first unless you have been personally invited to submit a mix.
- mix must be exclusive, meaning it shouldn't be available for download anywhere and never been broadcasted on any radio show or station anywhere.

- mix will stay exclusive and can't be uploaded or broadcasted anywhere else!
- mix must be encoded as 320kbps mp3
- mix must not be shorter than 60 minutes (not even 10 seconds, please)
- if it ain't deep, it won't be played
- clean recording with no humming or hisses
- no compression / 0dB limiting - mix must have at least 4dB headroom

- no voice drops, jingles or IDs
- email link to mix, playlist and information about you (incl. link to your Facebook profile or website) to

This email address is being protected from spambots. You need JavaScript enabled to view it.
- playlist must be in text form (no doc's or other) and the following format
artist - title (remix) - label
- LABEL YOUR MIX PLEASE - DJ name in the filename as well as full contact info in ID3 tags!!!!
ALL MIXES NOT MATCHING THE CRITERIA ABOVE WILL BE IGNORED. SORRY