About Deeper Shades Of House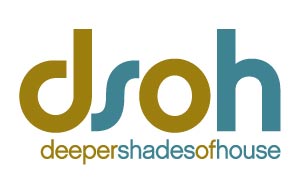 Deeper Shades Of House (DSOH), hosted by Lars Behrenroth is a weekly two hour listener supported Deep House radio program and podcast broadcasted and syndicated on over 20 fm, internet, and satellite radio stations all over the world.
The show is also available on demand in form of stream, podcast, and download from deepershades.net
The first US edition of Deeper Shades Of House was aired July 4th, 2003 on US nationwide XM Satellite Radio - The Move and was initially a syndicated English language version of Lars' weekly radio show broadcasted on German radio station JAM FM (aired first on June 8th, 02).
Over 760 shows have been aired almost every week in the last 20 years.

Since the end of 2006 the first hour of each show is available as a very successful podcast (reached approximately 13 million downloads to date and frequently represented in the Top 10 Music Podcasts in many countries) while the full two hour show is syndicated on 20+ stations worldwide since October 2007.
In 2011 and 2013, out of seven shows, Deeper Shades Of House was the only Deep House program nominated for a Best Podcast International Dance Music Award (IDMA). In 2021, Deeper Shades Of House won the "Best Radio Show 2021" category in the Bembe Music Awards.
Deep House in all its different shades is the main genre featured on Deeper Shades Of House compiled from brand new music and songs the listeners might not have heard in a while next to guest mixes by known and unknown DJs from all over the world. One of Lars Behrenroth's foci is to present music and mixes by anyone whose passion allows them to create quality, whether they've been in the business for decades or just started yesterday, whether they're household names or noone has ever heard of them.
Past guest Djs include Osunlade, Black Coffee, Abicah Soul, Ben Watt, Jimpster, Jus Ed, Kuniyuki Takahashi, Rocco, Soul Clap, Fred Everything, Charles Webster and many more.
Deeper Shades Of House is recorded and produced at Deeper Shades Hq in Redondo Beach, California. From the recording of the first hour mix which is streamed weekly on Twitch, to the voice overs by Lars Behrenroth, to bouncing, encoding, uploading, and everything else involved with production of a radio show and podcast. This is the same studio Lars uses to produce and remix.
See more in his bio.
Syndicating Deeper Shades Of House
Radio stations (whether terrestrial, online, satellite or any other format) are welcome to syndicate Deeper Shades Of House after approval.
DSOH is free of station IDs of any kind and includes only drops mentioning the name of the program and the site url deepershades.net.
The weekly two hour program is presented by Lars Behrenroth who keeps listeners updated on playlists, some background information about the music, its producers and record labels, upcoming specials and the featured guest DJ.
Please contact Lars Behrenroth at

to discuss further details.


Advertising on Deeper Shades Of House
To advertise on the Deeper Shades Of House radio show or its website, please click here for more information.