Deeper Shades Loves Teflon Dons - DSOH019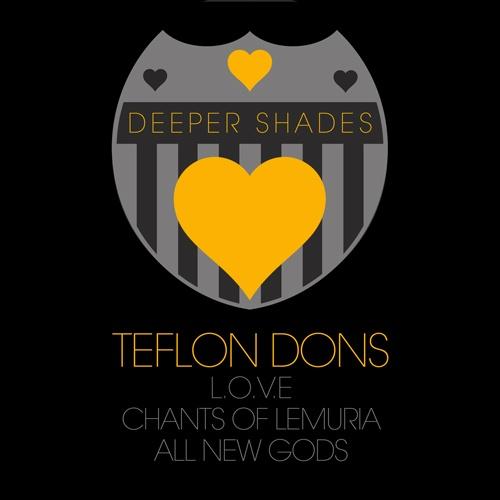 Teflon Dons
Deeper Shades Loves Teflon Dons

Deeper Shades Recordings
Catalog Number: DSOH019
Format: mp3 & wav
Release date: May 20th 2011


Click the logos below to purchase this release from the following digital shops:
DEEPER SHADES LOVES...
A new release series featuring 90s house music released previously only on Vinyl. Lars Behrenroth has been diggin' through his secret vinyl weapons and is making them available to the next generation of Djs.
We're kicking it off with the Los Angeles based production team Teflon Dons and three tracks released between the years 1995 and 1999 on Worldship Music.

1. L.O.V.E.
This was the last record in the 1st volume of Worldship Singles. A one sided white label with a stamp of L.O.V.E. and the Teflon Dons on it's face. A sonic onslaught of sounds pushed the Dons into a new realm of production. Masterfully mixed down by in house engineer Greg Royal, it hallmarked the Dons sound for other projects above and beyond the Worldship Releases.
2. Chants Of Lemuria
Released in 1997 as a b side on the "Black Corsairs" 12". Being the 3rd release, the Dons were hitting their stride pushing the envelope w/Rare Funk and Jazz Samples infused with a gritty house sound. Afro Cuban Jazz fans will instantly recognize the otherworldly flute intro and funk fans should know the familiar chant throughout the track as well.
3. All New Gods
Was a b side track on the debut white label 12" "Planet Eater EP" alongside the tracks "Planet Eater" and "Lockjaws Lament". Released in 1995 with a pressing of 500 units, this record established the Worldship sound with it's insert comic book graphic declaring "The Worldship is Coming" it is now a hard to find record with the only clue being a whitelabel is the worldship 13 etching on the vinyl.

All tracks Produced by the Teflon Dons
Mixed down & mastered by Greg "Ski" Royal and the Teflon Dons.
Publishing: Worldship Music (ASCAP)

© 2011 Deeper Shades Recordings - www.deepershades.net
licensing:
Discuss this article in the forums (3 replies).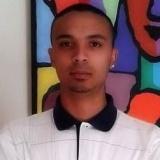 $moove

replied the topic:
#12619
6 years 8 months ago
What an epic release of classic & original vinyl tracks

sound(- -,)best...
With compliments by $moove

d(-_-)b
Vubzin

replied the topic:
#12833
6 years 7 months ago
Deepershades of house is my home of Deep house, Deepershades of house is my shelter and the deep house that Urs Truly and the Guests dj's Plays is the Best food for my soul, its my Breakfast, Dinner and lunch!! If it aint Deep! it aint worth listening!!!! Proudly South African,Johannesburg!!! Hope to see u again Soon Lars!!!