Deeper Shades of House Nominated For A Best Podcast Award
DEEPER SHADES OF HOUSE has been nominated in the BEST PODCAST category for an International Dance Music Award.

Thank you to all who have nominated the show. The IDMAs, held during WMC, generate some two million votes per year so it means a lot to me to see that you like to see my show succeed and acknowledged.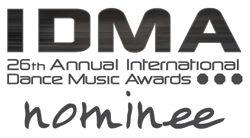 You can support me and the show by voting for Deeper Shades of House in category 27 *Best Podcast*
+ voting ends February 18th 2011
+ only one vote per person
While voting you may also want to pay attention to category 5 *Best House / Garage Track* with nominees Black Coffee, Dennis Ferrer, Tensnake, Andre Lodemann etc. as well as category 14 *Best Break-Through DJ* with a second nomination for Black Coffee.
Thank you for your support and time and Keep It Deep,
Lars Behrenroth