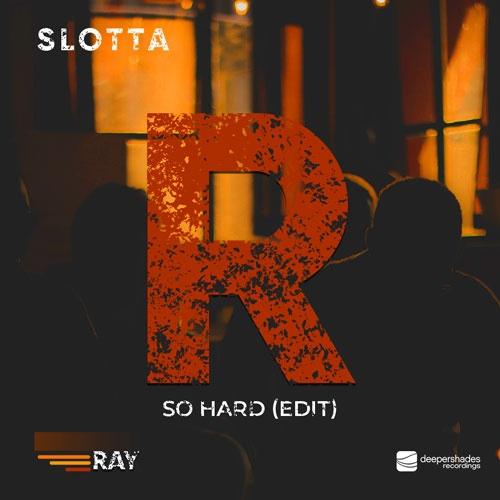 Slotta "So Hard (Edit)"
Deeper Shades Recordings
Catalog Number: DSOH086a


This streaming-friendly edit of "So Hard" is kicking off the release schedule of Slotta's "RAY" EP series. "R (RAY pt1)" will be released worldwide on September 30th while this first track on the release is already available on all digital platforms.
"So Hard – …a narrative about coming to terms with a truth that has been staring at you all along! So Hard is an emotional track that is guaranteed to carry you to a place of deep introspection and reflection. Slotta transports us to a place of tranquillity, where we can fall in love with our true selves and come to a full acceptance of the dreams that we hold dear; dreams that are a reason to hope, that cause us to give our all. This is a sign that we still have a reason to live!"
Available worldwide in all digital stores and on all streaming platforms




DSOH Premium Silver, Gold & Platinum members download the high-quality mp3s free.
Simply log in and click the button below.
"SO HARD (Edit)" DSOH Premium Download
Slotta "So Hard (Edit)"
Written & produced by Nicholas "Slotta" Dlamini
Published by Deeper Shades Recordings c/o Sentric Music CAE/IPI PRS 509030978
Artwork by Sibusiso Dlamini (Tribe Studios)
Mastered by Herb LF @ NFM Mastering
© & (p) 2022 Deeper Shades Recordings
license contact: