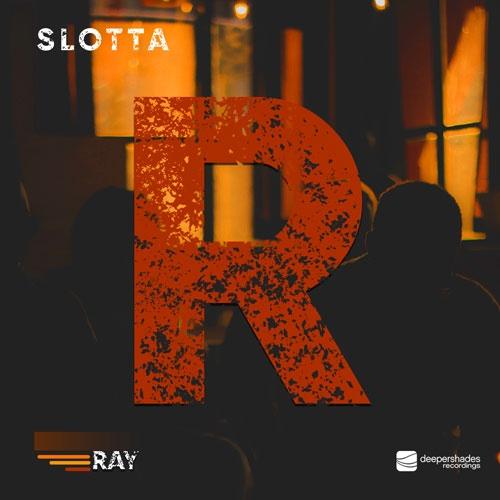 Slotta "R (RAY pt1)"
Deeper Shades Recordings
Catalog Number: DSOH086


"Born at a time when the world was in one of the bleakest moments ever. Where the only thing anyone had to entertain themselves was their imagination.

As per the norm, Slotta's music stems from a very emotional place, which was further enhanced by the sudden turn in events worldwide. The worry, pain, and joys of surviving yet another day all fed into this new series.

Aptly dubbed "R.A.Y"....it is that small glimmer of hope in the darkest of times.

It is the smile you let out even in your most troubled moment. It is the heavy sigh you let out after making it through a crazy day All in all...it is the deeply embedded hope that there is always a RAY of sunshine even in the darkest of tunnels. May you find healing, may you find solace, may you find yourself once again in the simplest way I know how...through music."



Available worldwide in all digital stores and on all streaming platforms




DSOH Premium Silver & Gold members download the high-quality mp3s free.
Simply log in and click the button below.
RAY - DSOH Premium Downloads
Written & produced by Nicholas "Slotta" Dlamini
Published by Deeper Shades Recordings c/o Sentric Music CAE/IPI PRS 509030978

Artwork by Sibusiso Dlamini (Tribe Studios)

Mastered by Herb LF @ NFM Mastering

© & (p) 2022 Deeper Shades Recordings
license contact:




Tags: SLOTTA, SLOTTA - RAY