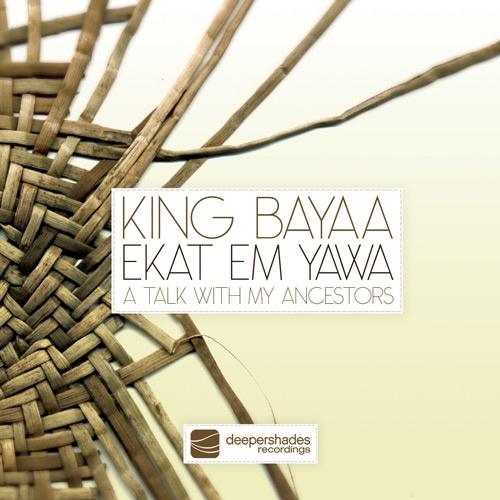 King Bayaa "Ekat Em Yawa"
includes remix by Mushroom Boyz
Deeper Shades Recordings
Catalog Number: DSOH027

Release Date: November 30th 2012
Click the logos below to purchase this release from the following digital shops:




The first track on DJ Cndo's award winning compilation "Finest Lady Of House Vol.4" is making its single debut on Lars Behrenroth's international Deep House label Deeper Shades Recordings. King Bayaa contacted Lars in the summer of 2010 with a demo who immediately signed it. Following the license to Afrotainment EKAT EM YAWA (A Talk With My Ancestors) has gained nationwide exposure all over South Africa with airplay on all major radio stations.

The full release features an additional dance remix by King Bayaa, instrumentals as well as a brand new remix by the Mushroom Boyz.


1. Ekat Em Yawa (Mushroom Boyz Spiritual Mix)
2. Ekat Em Yawa (Mushroom Boyz Spiritual Instrumental)
< 3. Ekat Em Yawa (Original Mix)
4. Ekat Em Yawa (Original Instrumental)
5. Ekat Em Yawa (King Bayaa Dance Remix)
6. Ekat Em Yawa (King Bayaa Dance Remix Instrumental)


Written and produced by Bayanda Dlamini
1 & 2 Remixed by Mushroom Boyz

1 & 2Mastered by Gil Tamazyan / Capsule Labs
Artwork by Matt Pond
(p) & (c) 2012 - 2018 Deeper Shades Recordings
licensing: