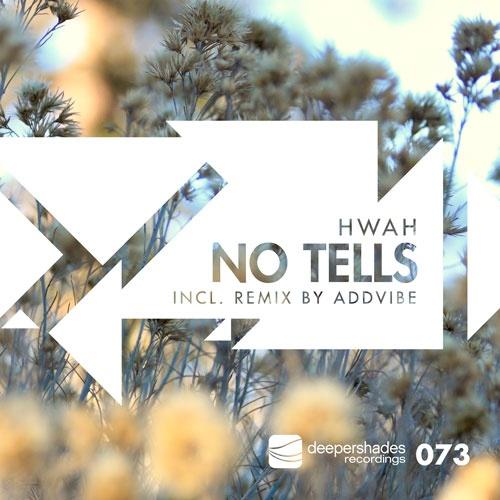 HWAH
NO TELLS
incl. remix by ADDVIBE
Deeper Shades Recordings
Catalog Number: DSOH073

Release Date: July 26th 2019

"NO TELLS" is now available in all digital stores and on all streaming platforms
The 73rd release on Deeper Shades Recordings comes from Norway. Stellar Disco Records label boss and producer hWah delivers a 9+min ride through deep and organic sounds, remixed perfectly by Addvibe into a laid back groove with added flying synths and pianos.




DSOH Premium Silver & Gold members download free.
Simply log in and click the button below.
hWah "No Tells" DSOH Premium Download
hWah "No Tells (Addvibe Deepfro Remix)" DSOH Premium Download
1. No Tells – 9:12
2. No Tells (Addvibe Deepfro Remix)* – 7:43

Music written & produced by Håvard Kvangarsnes
*Remix and additional production by Addvibe
Published by Deeper Shades Recordings c/o Sentric Music CAE/IPI PRS 509030978

Photography by Lars Behrenroth

(P) & © 2019 Deeper Shades Recordings
licensing: