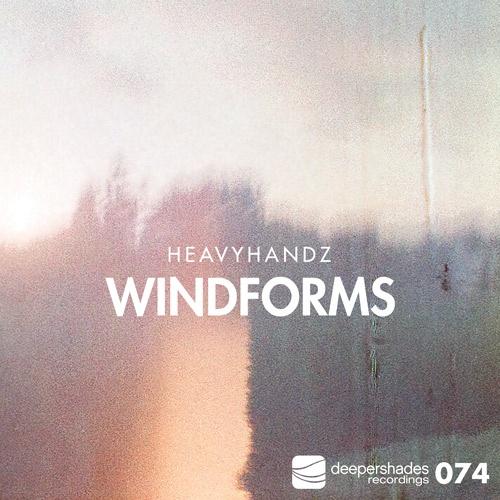 HEAVYHANDZ
WINDFORMS

Deeper Shades Recordings
Catalog Number: DSOH074

Release Date: August 9th 2019

Roger Dickes returns to Deeper Shades Recordings for the third time, reinforcing the sound of his HEAVYHANDZ moniker with yet another deep and driving beat spiced up by a mesmerizing arpeggiator line, flying synth chords & accents.

In Roger's words: ".. another home-brewed tantric-hypnotic DJ tool made by me will hit distribution on all platforms. 'Windforms' is all about solar flares, desert twisters and that late-night melt-up."





Click the logo to purchase (you decide how much you want to pay)



.. or check this preferred store selection:





DSOH Premium Silver & Gold members download free.
Simply log in and click the button below.
Heavyhandz "Windforms" DSOH Premium Download
1. Windforms – 7:00

Music written & produced by Roger Dickes
Mixed and mastered by Anthony Puglisi at Sentrall Sound / www.sentrallsound.com

Photography by Kathy Behrenroth

(P) & © 2019 Deeper Shades Recordings
licensing: