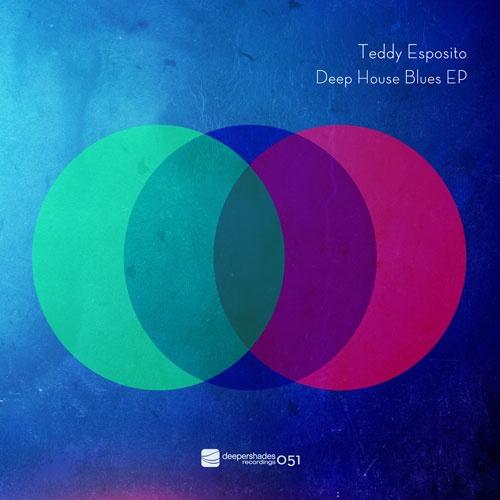 Teddy Esposito
Deep House Blues EP
Deeper Shades Recordings
Catalog Number: DSOH051
NOW AVAILABLE IN ALL DIGITAL STORES
Click the logos below to purchase this release from the following digital shops:






---
Deep, moving, raw, dance floor ready. 4 tracks by Teddy Esposito, all Deeper Shades Of House show tested and wanted by many. Exciting and effective live filter work by Teddy bring all of these tracks to live.

"It's Just Your Love" is creating the biggest buzz out of these four and you will surely hear it at many parties during this years WMC in Miami.
"Loose Ends" goes deeeep. This homage to Detroit House Music begins with no kick drum until one minute and 23 seconds and once it hits, YOU WILL DANCE. Plus, you know the chords will be stuck in your head for quite some time!
"Imperfect Love"'s step beat and evolving pads make you nod your head and put a smile on your face! Feel this ..
"Deep House Blues" is the title song of this EP and closes out this Teddy Esposito showcase with an epic late night 11 minute trip through flying pads, flangers, solo melodies, tinkling rhodes and a beat which you'll never want to stop.
1. "It's Just Your Love (Made In NY Mix)"
2. "Loose Ends"
3. "Imperfect Perfect Love (Original Live Mix)"
4. "Deep House Blues"
All tracks written & produced, arranged, mixed and edited by Teddy Esposito.
Publishing: Teddy Esposito music (Ascap)

Artwork by Kathy Behrenroth
(P) & © 2015 Deeper Shades Recordings
licensing: