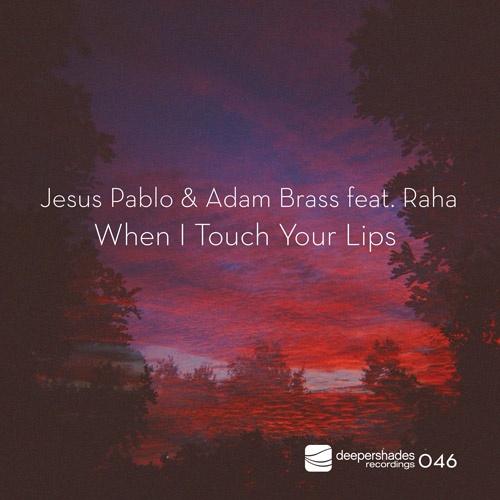 Jesus Pablo and Adam Brass feat Raha
When I Touch Your Lips
Deeper Shades Recordings
Catalog Number: DSOH046

DEEPER SHADES PREMIUM MEMBER SILVER / GOLD DOWNLOAD FREE
Please login with your Deeper Shades Premium credentials or Go Premium to download below!
If you experience problems with the download, please email

and include your username.
Click To Download
Click the logos below to purchase this release from the following digital shops:






---
For his Deeper Shades Recordings debut Jesus Pablo teams up with Adam Brass, quite some time since their last spoken vocal on i! Records. Add to the mix vocalist Raha from Russia who Jesus has wanted to work with for some time and a voice that will send shivers down your spine. Music talent from 3 different parts of the world make this deep jam for them late nights to make lovers new and old become one.
Written & produced by Jesus Pablo and Adam Brass
Vocals by Raha

Photography & artwork by Kathy Behrenroth
(P) & © 2014 Deeper Shades Recordings
licensing: