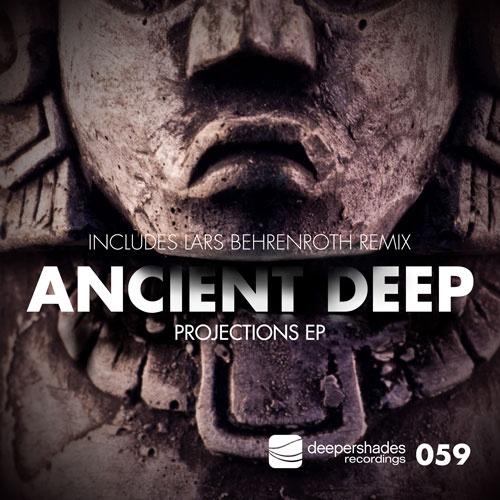 Ancient Deep
Projections EP
Deeper Shades Recordings
Catalog Number: DSOH059

Release Date: June 2nd 2017
Click the logos below to purchase this release or become a premium member to download it free:



Go Premium to Download 320kbps mp3 FREE
The "Projections EP" is a Deeper Shades Recordings release by Florida based production and DJ / percussionist live duo Ancient Deep.

- "Early Werk" featuring spoken vocals by Casamena's own Carlos Mena was first featured on Lars Behrenroth's recent mix from the Soul Candi Sessions - For The Fans CD release in South Africa as well as the latest Fabric London compilation mixed by Soul Clap.

- "Everything Means Nothing" is a late night afro-tinged track, perfect to inject darkness into the set.

- Label boss Lars Behrenroth finishes up the release with his interpretation of "Everything Means Nothing".


1. 'Early Werk' fat. Carlos Mena (Original Mix) – 5:50
2. 'Everything Means Nothing' (Original Mix) – 6:34
3. 'Everything Means Nothing' (Lars Behrenroth Mix)* – 8:30

Music written & produced by William Keohane & Dorian Lopez
Vocals by Carlos Mena
* Remix by Lars Behrenroth

Artwork by Triune Media

(P) & © 2017 Deeper Shades Recordings
licensing: