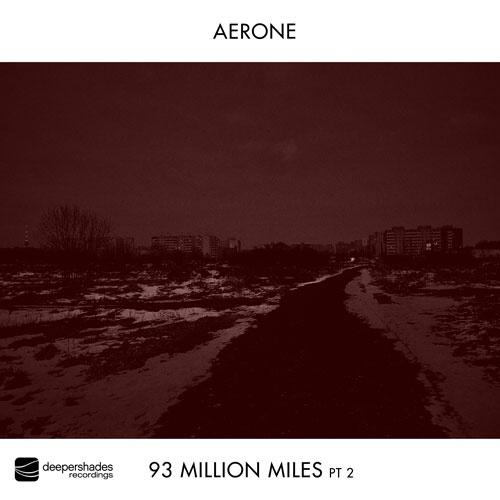 Aerone

93 Million Miles Part 2

Deeper Shades Recordings
Catalog Number: DSOH078pt2


Deeper Shades Recordings' 78th release is a super deep, atmospheric, and dubby collection of tracks by Aerone from Estonia. So good, that they had to be spread out over two parts.
"Maa" Deep house groove, accompanying deep chords and deep bassline synthesizers.
"Night" The night time, a period of ambient darkness from sunset to sunrise every twenty-four hours, when the Sun is below the horizon.
"Survey (606+101)" A deep space surveillance flight through an unexplored, mysterious musical landscape. Ambient edition blended with 101 bass line and 606 drums.
Available worldwide in all digital stores and on all streaming platforms






DSOH Premium Silver & Gold members download the high quality mp3s free.
Simply log in and click the button below.
"Maa" DSOH Premium Download
"Night" DSOH Premium Download
"Survey (606+101)" DSOH Premium Download
Aerone "Maa"
Aerone "Night"
Aerone "Survey (606+101)"
Written & produced by Antero Rauk
Published by Deeper Shades Recordings c/o Sentric Music CAE/IPI PRS 509030978
Mixed and mastered by Rez
Photo by Aerone
(P) & © 2020 Deeper Shades Recordings
licensing: