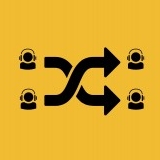 Share download / streaming links to your DJ mixes, radio shows, and releases. Please read the rules!
sunday session (01/27/19) - vinyl mix by court
686 views
Description
A Sunday afternoon session right out of my bedroom on my Stanton STR8-60s with Shure Whitelabel cartridges/needles, a Numark M2 mixer, and used an Alesis Multimix 4 as a USB audio interface. Selections from Naked Music, Olive Records, Circuit Music, and more.