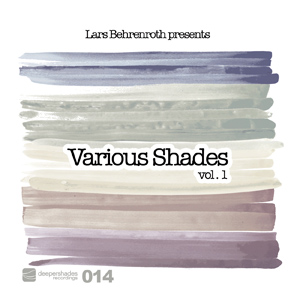 Lars Behrenroth presents Various Shades Vol.1
7 tracks by 7 artists from all around the globe
Deeper Shades Recordings
Catalog Number: DSOH014

Release date:
March 22nd 2010


Click the logos below to purchase this release from the following digital shops:
---
For the 14th release and the first installment of the new VARIOUS SHADES series, LARS BEHRENROTH of Deeper Shades of House & Deeper Shades Recordings handpicked and compiled exclusive music by G.FAMILY and KAGISO "KAYGEE" PITSONG (South Africa), JOHANNES ALBERT (Germany), THE OFFSETTERS (France), MICROPHUNK (Estonia), YOTAM AVNI (Israel) & PETEBLAS (Portugal).

Lars Behrenroth presents "Various Shades Volume 1" (Deeper Shades Records CD Promo)
Deeper Shades, one of the trendsetting labels for deep house music, has put together a slammin' seven track EP featuring music from G. Family and Kagiso 'Kaygee' Pitsong (both South Africa), The Offsetters (France), Yotam Avni (Israel), PeteBlas (Portugal), Microphunk (Estonia) and Johannes Albert (Germany). Each of these artists offers a prime example of deep house, with the styles ranging from groovy and melodious to spaced-out moods to techy and hypnotic, and even deepest afro house. A truly global journey into the various shades of deepest house. Highly recommended.
Michael Fossati (Spirit Of House)

Mastered by Gil Tamazyan at Threshold Mastering, Santa Monica
Artwork by Flip Lynch

(P) & © 2010 Deeper Shades Recordings
licensing:


Discuss this article in the forums (7 replies).
Dj Paikt

replied the topic:
#8369
7 years 10 months ago
Yeeeh!!!Beautiful release:silly:

Deep House Music

Enjoy:woohoo:
DJ H

replied the topic:
#8377
7 years 10 months ago
Lars,
finally you made it! I wait for it since early january

Will this ever be available on 12"??? I would instantaneously buy it!
Take care,
H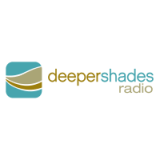 LarsLB

replied the topic:
#8378
7 years 10 months ago
This release is now available EXCLUSIVELY from Traxsource:
www.traxsource.com/index.php?act=show&fc...e&cr=titles&cv=49477
Please purchase and spread the word on your facebook profiles, friends walls, messageboards, Twitter etc.
Thank you,
Lars Behrenroth
ps. 12" is not planned for this release.. however.. stay tuned for some vinyl projects
byrdman99

replied the topic:
#8380
7 years 10 months ago
BYRDMAN99 one more time I just got the new VARIOUS SHADES E.P. "slaming" WOW I love all your work my man.....you just make the HITS.
Mr Moops

replied the topic:
#8384
7 years 10 months ago
Loving this release:

Just got today from traxsource the Microphunk track is awsome, been really looking forward to this release...

Going for a nice long drive tonight with this on to keep me company.

Easy all...

Mr Moops
Ntofo

replied the topic:
#8662
7 years 9 months ago
Hi Lars
Has it been released in South Africa. If not, when can we expect it here?