DJ Mtshepang ft. Tshepside & Lulama - Ubizo (incl. remix by Jose Marquez) - Deeper Shades Recordings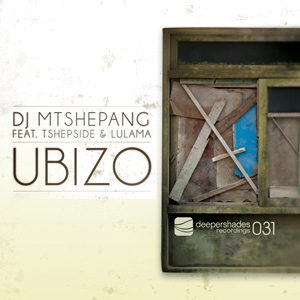 DJ Mtshepang ft. Tshepside & Lulama
Ubizo

Now available worldwide
Deeper Shades Recordings
Catalog Number: DSOH031

Release date:
October 5th 2012 (mp3 & wav)


Click the logos below to purchase this release from the following digital shops:
---
From the artist:
A song built with core African soulful elements, multiple layers of African rhythms and a massive build-up of Zulu chants and vocals revealing and uncovering UBIZO - "the calling", connecting with the ancestors. Acknowledging and using the values for guidance and finding a purpose in life."

Vocals where recorded in Zulu which is a South African official language, Zulu is much related with Xhosa. They are descended from a clan of the Nguni. A majority of those speaking Zulu are based in the Kwazulu-Natal.



Selected DJ Feedback:

Zepherin Saint (Tribe Rec.)
Can't go wrong with my Man Jose on the Mix.. Dropping this tonight!

Vinny Da Vinci (House Afrika)
DIGGING THE INSTRUMENTAL... JOSE ROCKING THIS!!!

DJ Simbad
Honestly Jose Marquez is 1 of my top 3 fave house remixers, this is so fckin gooooooood !! !!!!! SHHHHHHHHHHEIT cant wait to play !! ! Chartin too, thnx a lot Lars

Rocco
Nice remix by Jose Marquez which always brings another level with every tracks he remixes!

Tedd Patterson
Great! Full support and chart.

DJ Strategy (House Afrika)
More Deeper Shades eccentricity! Love it, straight into the crate for House Afrika SuperRocking!

Opolopo
Feeling the vocals.

DJ Ala
Straight heat!

Matthew Bandy
Jose rarely disappoints, the instrumental will be getting some from me.

Marques Wyatt
Magical track, Love it

Further In Fusion @ Radio Corax, Germany
Spiritual all the way !!!

Kiko Navarro
thanks for the new DSOH promo, i prefer the instrumental, without the vocal i can get easily into Jose's hypnotic groove, im going to play this for sure!

Kai Alce
Great production from Mr Marquez! The instrumental is the one for me here.

Just Mo (YFM, South Africa)
This is one hot release from DSOH, I like the fat bass that keeps the song grounded and the percussion that comes in throughout the song, but most of all i dig the synths that give the song direction and a solid club feel allowing it to be a definite club friendly track. Great remix from Jose Marquez 10/10!!!

Jask
Nice work

Ian Friday
Jose always does good work and Deeper Shades always puts out good music!

Harri (Sub Club)
really digging these, both mixes. great stuff : )

DJ Tipz (Atjazz Record Company)
Feeling It! DEEPER SHADES

DJ Spinna
Smokin!

Atjazz
Ridiculous, Love it!

Antonello Coghe (Vega / Nulu)
THIS IS HOT! I LIKE IT! FULL SUPPORT

Nick Holder
Im diggin this!

Moodymanc
Really nice!

Raul Campos (KCRW)
Slammin!! I totally dig the original. Will be playing that as well as a couple of the other mixes

Sean Smith (Smooth Agent Rec)
Jose's mix is on fire!!!!!

Abicah Soul
fiyah!

Boddhi Satva
Will Support. Fav mixes are Shaheedmo & Original

Sebastian Davidson
Wow Jose's remix is amazing! Support!

Hector Romero
Really feeling this very much! Both Orig & Jose Marquez mixes for me - I'm on it.

Jesus Gonsev
Jose Marquez Instrumental mix for me!Nice beat!!!and good production!

DJ Mbuso
loving this from my boy Mtshepang, full support

Pierre Ravan
Shadeedmo remix its a perfect mood for my weekend gig on the beach

Michael Fossati
Deeper Shades continue to bless us with nothing but the best in deep house music with their latest offering "Ubizo" produced by the team of DJ Mtshepang and Tshepside, featuring amazing vocals by Lulama and a superb selection of remixes... essential...

D-Malice
WOW, great package love all the mixes, supporting for sure!

Abyss
i'll play this saturday original !!

Johannes Albert
Quality as always. Marquez instrumental is my fave.

Show B
really diggin the instrumental... nice playback... maybe I'll try the vocal too. thanks!

Antonello Coghe (Vega Rec / Nulu)
I'm ready to play all the tracks!

Julius Papp
Nice collection of deep variations. Diggin' the instrumental moods of the original & Shaheedmo colorful mixes.

Henri Kohn
proper deepness!

m.path.iq
statement for the good good of spiritual deep house. great package, can't even name my fave yet.

Distant People
Shaheedmo's remix does it for me, nice space and mood, package is tight

Phil Asher
Sick!

Groove Assassin
Slamming package of mixes !!

Tone Control
Jose's mixes are the pick for me - great stuff again from deeper shades!

Demarkus Lewis
Straight dope... !

Andy Compton
dope and epic package!!

Irfan Rainy
Already charted the mega Jose Marquez mix ! But Vinny also brings some soul heat as expected ! Great vibes all round !

Greg Gauthier
Jose Marquez mix is great !

Sello
I dont know what he is talkin about but i like it
Wanna try on the dancefloor...thanks!


Composed by DJ Mtshepang
Produced by DJ Mtshepang & Tshepside (Crystal Vinyl)
Lyrics written & performed by Lulama

Jose Marquez & Shaheedmo remixes mastered by Gil Tamazyan
Artwork by Matt Pond
Discuss this article in the forums (9 replies).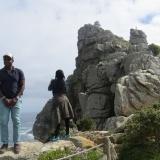 Lorendzo

replied the topic:
#17101
5 years 3 months ago
young man doing great work; the original track still rises above the remixes overall. Big Up to all the producers that worked on this track and the remixes; this is a new leaf in our music !!
DARIUS

replied the topic:
#18028
4 years 11 months ago
The Shaheedmo and Gruvhunter remixes are the ones for me. Dope stuff.
RVG

replied the topic:
#19590
4 years 5 months ago
what a great quality wow I must say thanx dj mtshepang