Lars Behrenroth & Sinan Baymak - I Miss The Things Remixes 2011 - DSOH024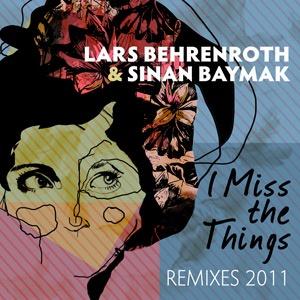 Lars Behrenroth & Sinan Baymak
I Miss The Things Remixes 2011

incl. remixes by Stephen Rigmaiden, Mindtech & Alland Byallo

Deeper Shades Recordings
Catalog Number: DSOH024
Format: mp3 & wav
Release date: November 4th 2011
---


Click the logos below to purchase this release from the following digital shops:
---
Three years after the original release of "I Miss The Things", the timeless and emotionally charged production by Lars Behrenroth & Sinan Baymak gets remixed by celebrated West Coast darling Stephen Rigmaiden, Italy's successful production team Mindtech aka Salvatore Agrosi & Marco Fracasso and Berliner by choice, Alland Byallo.
The three different remixes cover a variety of deep house styles so you can find the perfect slot in your DJ sets for either rendition.

1. I Miss The Things (Stephen Rigmaiden Remix)
2. I Miss The Things (Stephen Rigmaiden Instrumental)
3. I Miss The Things (Mindtech Remix)
4. I Miss The Things (Mindtech Instrumental)
5. I Miss The Things (Alland Byallo Bad Animal Remix)

Mastered by Gil Tamazyan
Artwork by Kathy Behrenroth
(p) & (c) 2011 Deeper Shades Recordings
licensing: This email address is being protected from spambots. You need JavaScript enabled to view it.

----------------------------------------------------------------------------------------------------
What others have to say:
Love this release! the vocal delivery is solid, all the remixes work, fav is the mind tech one however the rest are proper for different grooves..great job..keep em comin!
Osunlade (Yoruba Rec)
Stephen Rigmaiden's remix is my favorite. Also featured it in the Gogo Music Radio show.
Ralf Gum (Gogo Music)
Digging the Mindtech mix on this.
Zepherin Saint (Tribe Records)
Out of the three remixes here the Alland Byallo is most ground breaking, feeling the crunch o this one!
Atjazz (Atjazz Record Company)
Dope dope, solid remixes all around from Alland to Stephen. However the Mindtech mix is just ridiculous. Full Support.
Matthew Bandy (Limestone Rec)
This is a heavy assault! The Mindtech mix is tearing! Speaker damage. Really into this! Many thanks full support, ill get this on my Soul elements show tomorrow!
Joey (Distant People)
Definitely a nice record, I dig Alland's mix alot..
Martin Landsky (Pokerflat / Mobilee Rec)
All the mixes are solid. Also the mixdown sounds clean and powerful.. Full support.
Fabio Genito (Valenostrum / Vega Rec.)
I like the mindtech remix - good deep vibe on that one.
Mark De Clive-Lowe (Mashibeats)
Thank you for taking me backing back to this beauty. I'm really feeling Stephan Rigmaiden mix the best on this pack - it's so smooth and compliments the vocal properly - best of luck with it - it's def going down.
Hector Romero (Def Mix / SAW Rec)
I like the Rigmaiden Remix.
DJ Christos (Katsaitis Music, South Africa)
The Mindtech versions are the pick here for me. That bass grooves like mad... thanks
Tom Lynch (Tomson / Tone Control Rec)
Dope release bro! Loving Stephens remix.
Andy Compton (Peng Rec)
Discuss this article in the forums (9 replies).
Sphanthino

replied the topic:
#14136
5 years 6 days ago
I got to say l love the Stephen Rigmaiden remix it reminds me the nite you played @ House 22 in Pretoria on 1st May 11.Big up bro
magikk fingerz

replied the topic:
#14284
4 years 11 months ago
Great mixes enoying them all but most stephenz mix
dmw

replied the topic:
#14411
4 years 10 months ago
i miss the things remix by lars behrenroth was the best track at house 22 south africa, hope to see you again lars, i will be a pleasure
kurtmogau

replied the topic:
#14528
4 years 10 months ago
I miss the things, that's a killa track. Just bought my copy of House Afrika presents Lars Behrenroth my man you never dissappoint Im impressed. Keep it deep.
TALAMBA

replied the topic:
#15157
4 years 7 months ago
I cun get over this one... its killer n its time less, thanx boss.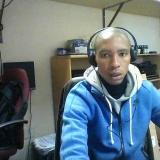 george.tsolo

replied the topic:
#16098
4 years 4 months ago
I cant get enough of this..Sinan baby you killed it brutally.. This eye game on you..
Skiozo

replied the topic:
#17074
4 years 2 weeks ago
Man u always deliver good music u never disapoint frm the beging 2 infenite big up
mholinjongo

replied the topic:
#18213
3 years 7 months ago
wow!i lov tht thing,it remns me my g.f wow!howz dt thing made of,lol