MAW ft. India - I Can't Get No Sleep - Classic House Video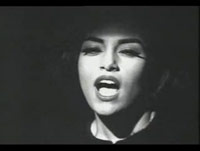 Masters at Work ft. India. In my eyes a magic connection of a great production team and singer with a very distinctive voice. "I can't get no sleep" was originally released on Cutting Records in 1993 but very soon licensed to many labels and then brought back in '95 with several new versions. This is one of those tunes that makes me wanna go out at night.


More info on the song can be found on discogs.com .