Jimpster 'Rollergirl' Official Music Video
Discuss this article in the forums (5 replies).
undrgrndwmn

replied the topic:
#18746
4 years 8 months ago
I saw him last night here in Seattle. He was great, as always. Maybe I'm just getting crotchety and old, though, but I think it would have been a WAY better night with JUST the beats and maybe some visuals behind him. There were all these belly dancers and other types of dancers right in front of the dj during that critical build time in his set. It was a distraction to me. Can't imagine how it was for him!
LadyZeejay

replied the topic:
#18767
4 years 8 months ago
Love the Video... Kind of reminds me what i do at work when bored... m ALWAYS bored at work waiting 4 rich customers to come consult me. I cud get 1 customer in 4 hours imagine. Too bad i cant even listen to my house music... Its R&B all day (to create that romance mood) lol! I sell diamonds and jewellery.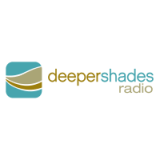 LarsLB

replied the topic:
#18776
4 years 8 months ago
He played a great 3 hour set on Saturday and the sound was fat..
we really enjoyed it .. left late to be there shortly before his set and pretty much left right after ..
20149816

replied the topic:
#18777
4 years 8 months ago
tight video from the Jimpster can wait for the album surely will be more tight lets keep deep ...............peace