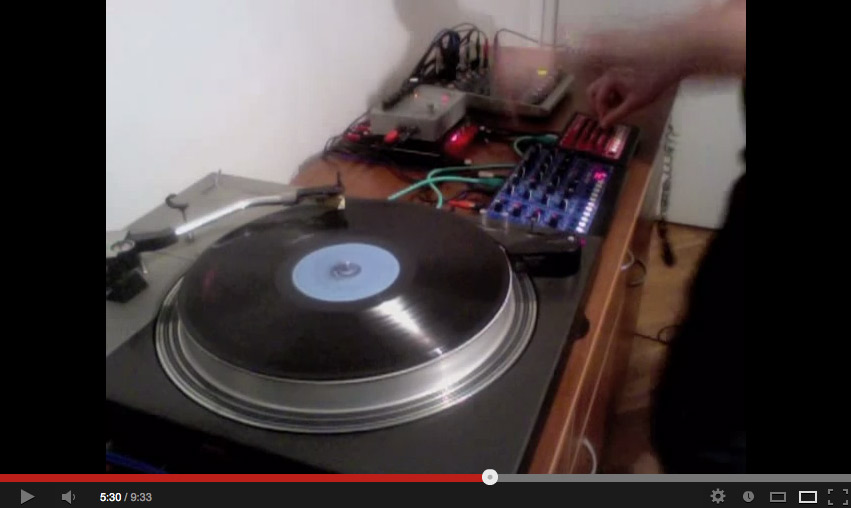 Wow, wow, wow. I just came across this highly inspiring live video by Bulgarian producer KiNK, creating a track pretty much on the fly with a simple but super effective set up.
Deeper Shades of House fans know how I feel about KiNK's music and watching this makes my hands sweaty and my heart beat faster. It is another example that as a producer you "just" need to know what tools you're working with, study them inside and out, and you can create amazing tunes.
Check out the video right below.
From the YouTube description:
When I was a kid, I used to create loops on records by sticking tape on the grooves. Recently I found this one and one of the loops inspired me for a live jam. I plugged the turntable into MFB Synth II (the blue box) so I can filter the vinyl. I made a beat with MFB 522 (the red box) and I beatmatched the record to the beats by hand, as the pitch control of this turntable is very limited. In order to get richer sound, I plugged the instruments through a portable Mackie mixer with FMR - RNLA compressor on the inserts and Electro-Harmonix Memory Man with Hazari on the Aux.