Atjazz & Jullian Gomes 'Philosophy (feat. Osunlade)' Official Music Video
Atjazz Record Company released the official music video of Atjazz & Jullian Gomes album track "Philosophy" featuring Osunlade on vocals.

Since I love the album "The Gift The Curse" AND all three are friends, I want to make sure you're not gonna miss out on it. Enjoy!

Both Atjazz and Jullian also have releases on Deeper Shades Recordings.
Martin Atjazz on the remix for "Hypnotize You" and Jullian Gomes as one half of G.Family with one of the tracks that put them on the international Deep House map "Break The Silence".
Discuss this article in the forums (2 replies).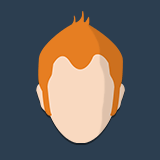 kheja ace

replied the topic:
#21010
3 years 11 months ago
hey man im at work listening to the good work ur doing for us house lovers. please get us a south african wayback house of the late 90's. im enjoying my day and glad to be one of the websites member.