Itunes Music Store now open in South Africa, Turkey, Russia, India and 52 additional countries
Apple just launched the iTunes Store in South Africa, Turkey and Russia, India and 52 additional countries and from all you can purchase our Deeper Shades Recordings releases ..
As soon as Apple is selling iTunes giftcards in these countries, people without credit cards and bank accounts can shop for digital music after buying those cards with cash!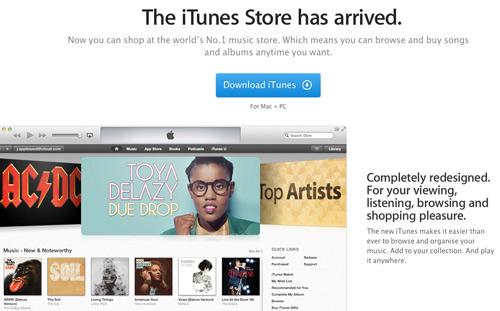 Download iTunes now for Mac & PC now from your local Apple website.

From Apple's announcement:
"Apple today announced the launch of the iTunes Store in Russia, Turkey, India, South Africa and 52 additional countries featuring an incredible selection of local and international music from all the major labels and thousands of independent labels ..."

"... The iTunes Store features local artists including Elka in Russia, Sezen Aksu in Turkey, AR Rahman in India, and Zahara in South Africa, international artists including The Beatles, Taylor Swift and Coldplay, and world-renowned classical musicians including Lang Lang, Yo Yo Ma and Yuja Wang. Customers can choose from over 20 million songs available to purchase and download on the iTunes Store."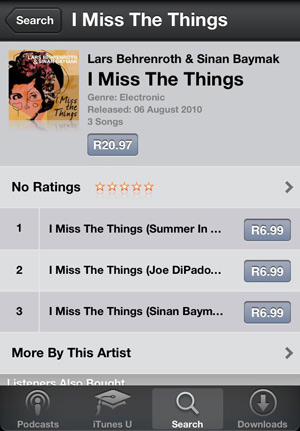 < < As you can see in this screenshot of Deeper Shades Recordings release "I Miss The Things" in the South African iTunes store, you can now also purchase and download our releases directly with your iPhone, iPod touch or iPad.

Single tracks cost R6.99