Back In South Africa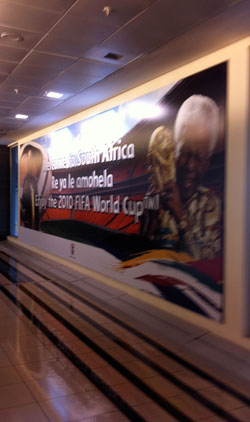 Guess what?
I'm back in South Africa. Last week I got a call for a last minute gig inquiry and today I'm already here. In Vaal to be exact.

Confirmed gig for this coming Sunday, December 5th in Mafikeng.

DJs Lars Behrenroth, Harrison Crump, King Deetoy and many more.
Venue: Kedirile in Mafikeng
Party starts at 1600 and goes till very late (after all this is all part or Deetoy's birthday celebrations.
And the best thing is, the party is FREE..

Now, I know there are def. some other gigs coming up for me (hopefully I can confirm something for Friday night in Johannesburg, cross your fingers) and to stay updated on other gigs while I'm here, please follow me on Twitter or add me on Facebook!

I'll try my best to get some blog posts going to keep you updated on this trip as well with pictures etc.