Moodymann - Moodymann
Moodymann
Moodymann (CD album on KDJ January 2014)

A new Moodymann release is always going to be a cause for excitement in the house community. "Moodymann" was eventually released at the end of last year to a decidedly mixed reception, the negativity mainly based around the price, which at around 18 Euros on iTunes and up to 37 Euros for the vinyl was considered by some to be excessive. And yes, compared to other releases it's not cheap (and compared to the price that the majority will pay for it – i.e.: nothing when they rip it from zippyshare it could be said to be really rather expensive). But aside from gripes around the price, this is a high quality release. Not simply a collection of tracks and not an attempt to re-create old successes, it's a cohesive collection that spans a number of genres whilst maintaining a resolutely individual identity.

Kenny Dixon Jnr's sound is sample heavy, groove based, deeply soulful, raw and uncompromising. He draws on funk, soul, disco, R'n'B, and jazz and his productions wear the weight of their influences; they're deep, thick, heavy, oozing out of your speakers like treacle. What Dixon does is to perfectly meld these old school influences with the classic house and techno sound of Detroit: It's machine soul.

The tracks and the mini-tracks/snippets/excerpts/skits that feature between them all contain samples and snatches of older black American music, subtle signposts for the initiated, hints of the influences that make up KDs sound. The snippets, the speeches, slices of old RnB and Soul, spoken-word clips etc. all draw heavily on the history of American black music, but re-presenting the different strands in a contemporary setting.

Its breadth is the best thing about "Moodymann", its span of time and of different genres from different eras. The past and the present mix together, our sense of time is played with as distant hints of gospel and blues sit side by side with clearer shades drum machines and synths.

Taken as a whole, the album slides effortlessly between and through genres, at time, soul influenced, at times tech-inspired, always Detroit through and through and as politically uncompromising as ever.


Tying it all together and giving it its identity are the vocals of KD himself, cool understated, thick deep and heavy, sometimes light, sometimes yearning, pitched down, over compressed, flitting in and out of the mix, chopped up and re-sampled, bleeding into the rhythm track, the human element perfectly meshed with the machines, tech soul. It's perhaps a more personal release than some of his other work, simply by the fact that his vocals appear more prominently.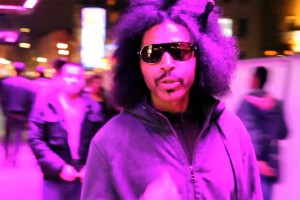 And the lyrical concerns? Sex, Clubs, KD himself and of course, the city of Detroit which is referred to several times, both as victim of the disintegration of Americas Rust belt economy but also in a celebratory fashion, in that strange doublethink that people often have about where they come from – simultaneously aware of their home city's shortcomings and happy to complain about them, right up until someone from outside does the same at which point the sense of civic pride swells up – "Cos I'm a Detroiter" says KD and he means it.
Variations in tempo add to overall sense of completeness to the album, as opposed to it simply being a collection of 12" grooves cobbled together. Certainly, in terms of the dancefloor, some of the tracks simply aren't going to work for the more conservative house DJ who simply wants to play tracks around 120-125 bpm. In fact for a Deep House DJ, this may be might be going to be a more challenging album – its deep, dark, at times claustrophobic, intense, full-on, uncompromising – its certainly not the Beatport Deep house Top Ten. But this is what albums are for, a chance for artists to spread their wings a little, to stretch out their ideas, to fully rinse out their influences, and if that means stepping outside their usual house tempos for a while to articulate new levels of deepness and emotion then that's fine with me and better for the scene.
'Desire' appears early in the track listing, setting the quality bar high. Consisting of tight beats, part broken beat, part Latin-house, exquisitely produced percussion, piano and acoustic bass snippets with a deep soulful vocal, the whole package all filtered through KDJ's Detroit sensibility.
The track on the album with the most downloads on iTunes is the radio friendly Lyk U Use 2 featuring Andres, a soaring soul workout with hints of Andre 2000's 'Millionaire'. Part Motown, part DnB, descending Rhodes chords, simple repeating vocal melody, lovely unselfconscious backing vocals and a filtered disco breakdown. Hooky, even, but still retaining its underground edge.
KDJ has the gift of being able to mix resolutely underground repetitive riffs with his soul vocals and chopped, effected vocal samples to great effect as in 'I got work', a driving, relentless groove with different vocal tracks interlocking and mingling, whispering and muttering as the track breaks down and builds up again.
The more techy tracks are striking in their coolness; stripped down, minimal, spooky, empty but full, clearly wearing their Detroit heart on their sleeves – their funk existing not in layers of syncopation but in the relentless groove, the simple percussion – all of it effective, not one hat or clap is wasted or used un-necessarily, this is economic tech, austere house. 'IGuessuneverbeenlonely' come in at 2 minutes and 43 seconds in length, not even three minutes long and in its short time, it presents a precise encapsulation of that deep tech house sound that KDJ does so well, cool, austere restrained yet with hidden depths of emotion.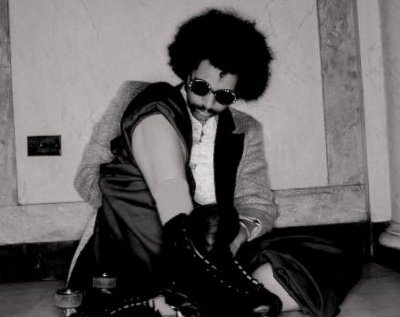 Likewise "Radio" – restrained rhythms over which cold, gentle synths play, the whole sound somehow managing to sound both space-age and utterly contemporary, simultaneously conjuring up the future whilst somehow managing to evoke the early 21st century urban landscape
'Ulooklykeiceccreaminthesummertime' has hints of Roy Ayers, effortlessly slipping from laid back funk into jazz via more cool Rhodes and effected vocals before the main breakdown resolves into a hardcore house rhythm, accompanied by the ever present Rhodes and vox.
'Born2Die' – a re work of his Lana Del Rey remix from 2012 - starts like an 80sEuro-pop anthem a la Ultravox before KDJ starts to work up the percussion and synth action, giving the track a sheen of cool, dark funk – chopping up the vocal, keeping the beat tight and minimal, restrained and controlled – its another short track, coming in at just over three minutes, it could easily have been another 5 minutes long.
I'm watching you features more layered interlocking vocals, it's a restrained track that joins the dots between the contemporary house groove and disco and jazz – sweet chords, with a contradictory hint of paranoia to the vocal - is it love or is it stalking? Here I can here oblique hints of Sly Stone's claustrophobic, paranoid funk, and "Smiling Faces Sometimes" era Motown, Norman Whitfield's Temptations brought up to date and dropped onto the streets of 21st century disaster zone Detroit.
Aside from the obvious musical sampling, borrowing and referencings, he also makes more oblique hints and musical allusions, the name of the track Sloppy cosmic recalling Funkadelic's Cosmic Slop, not to mention the suggestion of Eddie Hazel's guitar workouts in the fuzz guitar that features on the track after the two minute plus gospelesque intro. Likewise there are echoes of Prince, not only in the track names' use of "U" rather than "You" but also in the space age funk of 'Got Dem Freaks Dem wit Me', a track full of edits, effects and an insistent nagging bassline, flitting between house-funk and dark, low RnB. It's followed by 'Freeki Muthafucka'– with more dark paranoid vocals, this time spoken, heavily compressed, right up at the front of the mix, sitting on top of a bubbling bass line, future beats and minimal euro synths. Try playing this in a dark basement at 3am and watch the room go off.
So what you have is a doggedly underground album from an artist who is both sticking to his influences whilst also widening his sonic palette. It's rich and varied and unlike a lot of dance music, it has genuine soul as well as a very prominent human face. If you like it soulful, if you like it deep, if you like it resolutely underground and uncompromising and if you'd enjoy virtual tour of American black musics reworked into new forms -then "Moodymann" is for you. 9/10
You can find more articles by Harold Heath on his blog haroldshouse.blogspot.co.uk