Short Bio
From his early days DJing at a local dance school in Germany to headlining a 25,000 people music festival in South Africa over 30 years later, Lars Behrenroth has been moving dance floors all over the world.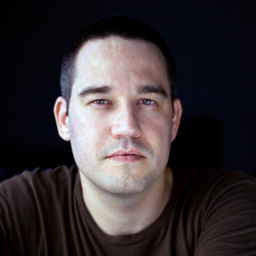 Lars has played at world-renowned clubs like DEEP (LA), Distillery (Leipzig, Germany), Motor City Lounge (Detroit), Stereo (Montreal, Canada), Queens (Paris, France) and in the recent years enjoys a massively growing fan base in South Africa. During several tours Lars continues to headline events all over the country alongside Black Coffee, Culoe De Song, Osunlade, Rocco, Nick Holder, Atjazz, Charles Webster to mention only a few and has won the South African Dance Music Awards for Best International DJ in 2017.
This year his highly acclaimed, award-nominated and respected weekly two-hour radio show, "Deeper Shades of House" is celebrating its 21 year anniversary. The show can be heard on many radio stations worldwide (FM, Satellite, DAB & online), is featured on iTunes as an essential music podcast and reaches over 1/4 million listeners each month.
Lars has developed his production skills over the past 27 years to the point where he has accumulated an impressive discography over a variety of labels including Freerange, Compost, Sonar Kollektiv, Liebe*Detail, etc. He has also remixed artists such as Atjazz, Robert Owens, Dubtribe Sound System, MJ Cole, Arnold Jarvis, Sven Weisemann, Liquideep, Rocco, Beyonce, Black Coffee, among others.
Lars Behrenroth DJ Mixes: