Tamara Wellons - Like Rain (Lars Behrenroth Dub)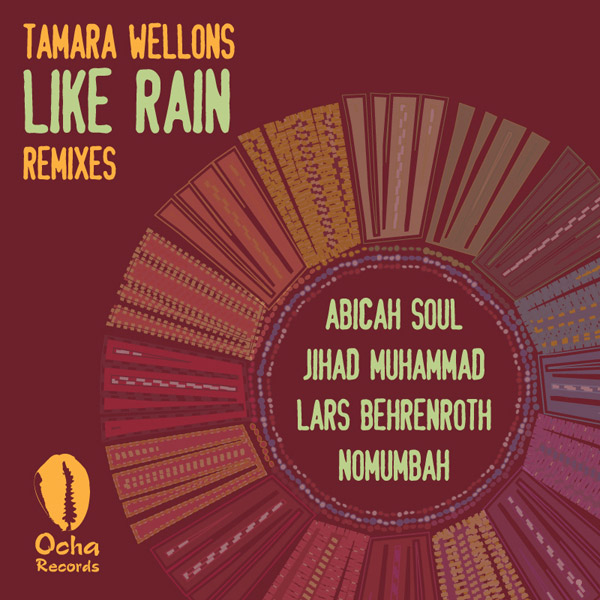 Tamara Wellons
Like Rain (Lars Behrenroth Deeper Shades Dub)
Ocha Records
Osunlade and Carlos Mena bring you the 2nd Release from Tamara Wellons upcoming album.
For those of you not familiar with Tamara Wellons, she is the jazzy, soulful spirit that brought you the 2007 hit "Oh Well". "Like Rain" is the second single from her upcoming full length on Ocha Records and is already getting support from Mr. V, Karizma, jojoflores, Osunlade and Marques Wyatt.
Jihad Muhammad starts it off with the original mix in a very sexy, musical way with some wonderful piano work. It is then handed off to Abicah Soul and Lars Behrenroth who put their unique spin with a remix and dub respectively that will move any crowd. And last but certainly not least, members of our Yoruba family, Andre Torquato and Rafael Moraes (2/3 of Nomumbah) bring their mix of organic and tech to insure big rooms will have a summer banger for 2008.
Look for Tamara Wellons debut album Life Is... in late Spring on Ocha Records/Yoruba Records.