Leach & Lezizmo feat Heleen Desmet - Body Heat (Lars Behrenroth Remix) - Muzik & Friendz Records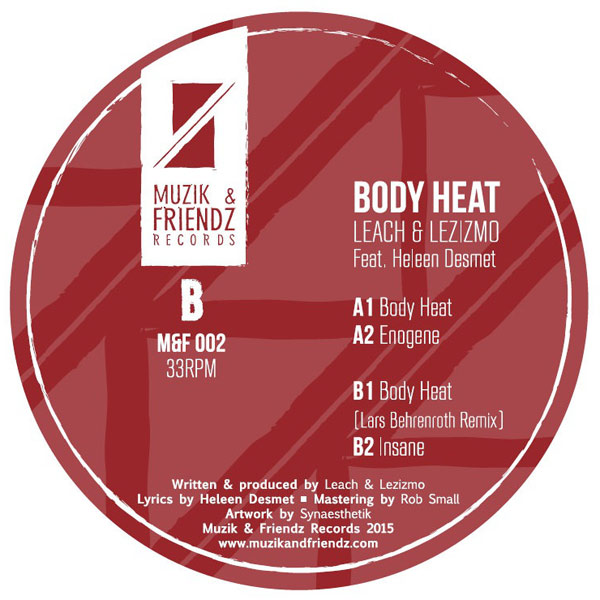 The 2nd Limited Vinyl Only release from Belgian label Muzik & Friendz features a timeless EP from Leach & Lezizmo calling on the vocal prowess of Heleen Desmet and the remix talents of Lars Behrenroth (Deeper Shades Of House).
Only 300 copies packaged in recycled environment friendly sleeves are available from the Muzik & Friendz Bandcamp store and deejay.de.
You can hear more of this remix on Deeper Shades Of House show #501

Lars' remix has gotten positive feedback and support from Tony Rodriguez (Brothers' Vibe), Vinny Da Vinci, Davide Squillace, Will Sumsuch, Jesus Pablo, Kid Enigma, Sean Smith (Smooth Agent), Jojoflores, Tim White (House Afrika), Atjazz, Deep88 and more.