"Ice On The Sun" Featured On Satoshi Tomiie's New Renaissance Master Series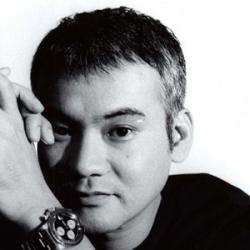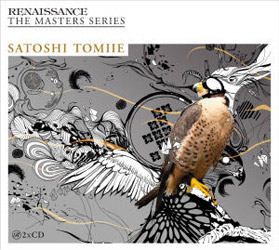 Lars Behrenroth's 'Ice On The Sun'
, originally released on Freerange Records in May 2008, is featured on Satoshi Tomiie's lastest mix compilation for Renaissance - The Master Series due out on November 3rd 2008.
Satoshi Tomiie
is an artist who needs little introduction. From his first explosion onto the scene in the late eighties with the famed Frankie Knuckles collaboration, 'Tears', through to more recent work on his own esteemed SAW label, he has expertly walked the line, marrying deeper, more atmospheric sounds with his soulful roots.
The Japanese-by-way-of-New-York Don takes you on a sublime, deep tech-house excursion that draws on some of the brightest luminaries at work in the scene today, from Radio Slave to Layo & Bushwacka!, Jimpster, Motorcitysoul, Marc Romboy, Mlle Caro & Franck Garcia, Jeff Bennett and many more besides..
In his own words:
"My definition of house remains the same - 'an open minded, evolving form of dance music"

Order
Renaissance - the Master Series Mixed By Satoshi Tomiie
Renaissance: The Masters Series – Satoshi Tomiie tracklist


Disc One
01. Shur-i-kan - 'Letting You Down'
02. Toby Tobias – 'Eleven'
03. Marc Romboy – 'Elif' (Jimpster Remix)
04. Lee Jones - 'Weisses Kanninchen'
05. Federleicht – 'On The Streets' (Kollectiv Turmstrasse Let Freedom Ring Remix)
06. Dave Brennan - 'Drink Deep 2008' (Adultnapper Remix)
07. Luciano Pizzella - 'Rubber Man' (Pizza Mix)
08. Bitter:Sweet – 'Moving Forward' (Atjazz Remix)
09. H.O.S.H. – 'Steppenwolf' (Jerome Sydenham Mix)
10. Layo & Bushwacka! - 'Djembe'
11. Franck Roger - 'Don't Leave Me'
12. Lars Behrenroth - 'Ice On The Sun'
13. Mlle Caro & Franck Garcia - 'Dead Souls' (Radio Slave Long Distance Kiss Mix)
Disc Two
01. Mes - 'Madrugada'
02. Gold Fish - 'This Is How It Goes' (Nacho Marco Remix)
03. DJ Yellow - 'Une Vie à t'attendre'
04. Jimpster - 'Dangly Panther' (Audiomontage Remix)
05. Motorcitysoul Feat. Ovasoul 7 - 'Change You' (Shur-i-kan Remix)
06. Nathan Drew Larsen - 'Touch Me' (King Roc Remix)
07. Martin Beume – 'Nexus'
08. Tomoki & Nono - 'Lark'
09. Jeff Bennett - 'Plumes' (Dave Basek Of Smoke Version)
10. Adultnapper – 'Apropills' (Andomat 3000 Remix)
11. Sylar – 'Mellow' (Original Mix)
12. James Kronier – 'Bladnoch' (Sebastian Roya Remix)
13. Wareika - 'Impulse'