[DJ Mix] Lars Behrenroth Hit Refresh DJ Set Nov 9th 2018 - Stream, download And Tracklist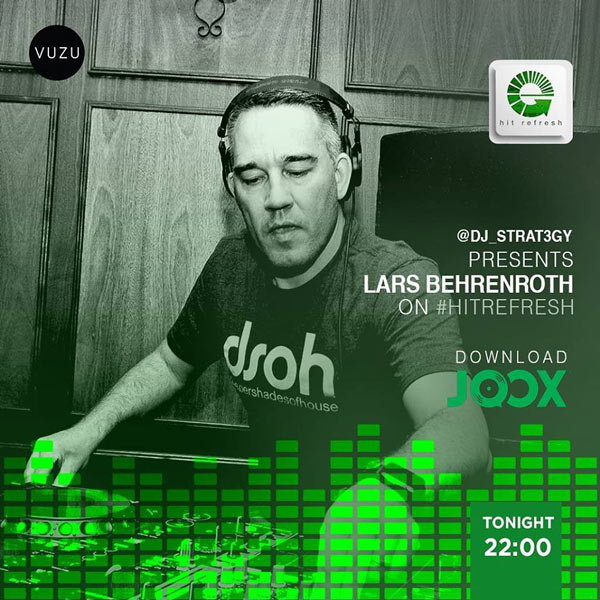 Lars Behrenroth returned to the South African TV program Hit Refresh on Vuzu TV in November 2018 to deliver yet another exclusive 60 minute DJ set.
The show ended up trending on Twitter in South Africa and the comments and requests for tracklist and download were endless.
title - artist - label
Simbad - Take My Hand ft. Brian Temba - Freerange Rec.
Frank - Part Song (DJ Aakmael Remix) - Scissor And Thread
QB Smith - Sais (Egypt) - Warm Music
Slotta - Valley So Green (Slotta Remix) (Sweet Temptation EP - The Remixes) - Deeper Shades Recordings
Duo Holistique - Avec Certitude (Addvibe Remix) - Vier Deep Digital
Mac Nerdy - Rhythm Of Love - DNH Records
Underwater Man - Underwater Ship (Lost Tracks EP) - Schegg Music
Local Options - Be My Satellite (Dub) - Nite Grooves
Melchior Sultana - Illusions (Deeper Than It Sounds Album) - deepArtSounds
DSOH Premium Silver & Gold members can download the set below.
This section of the article is only available for our subscribers.
Please
login
or click here to subscribe to a subscription plan to view this part of the article.
Tags: Hit Refresh