Label Profile: LOCAL TALK RECORDS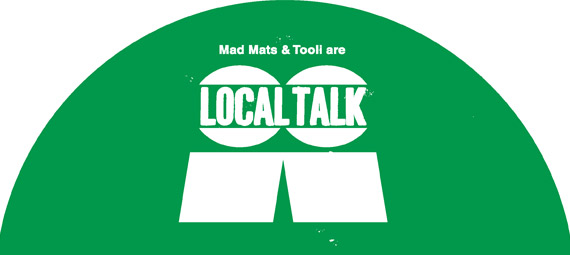 ...and in just three years, they have taken over house music.
Local Talk is a record label founded on a simple premise with a simple concept: to release great house music.

It is not simple, however, to replicate Local Talk's uncanny success. Despite only starting its fourth year of business, Local Talk has achieved recognition and support on a scale that many labels can only dream of. What sets the label apart from hundreds of other house music labels created out of similar circumstances is the frighteningly high quality of their releases, especially given their young status.

The secret? Behind a young label are old masters. Mad Mats and Tooli are veteran DJ's and stalwarts of the Stockholm dance scene. Mats is perhaps best known for heading up the club Raw Fusion in Stockholm, as well as productions and releases on his Raw Fusion Recordings label. Tooli has been in the Stockholm scene for many years as a DJ, as well as blogger for the 24:HRS project. Although it's difficult to quantify the number of years of experience the two bring to the table, one thing is certain: these two know good house music. Through Local Talk, the two are determined to release quality music from across the house spectrum, while eschewing trends and paying little attention to hype.



Mats and Tooli are avid music lovers, and find kindred spirits in DJs that can rock any sort of party by playing from their hearts and not sticking to one genre. With that in mind, they refuse to pigeonhole Local Talk releases to a particular sound or style. In fact, one could easily expand their musical horizons by listening to the Local Talk catalogue. You'll find sounds and interpretations from all across the house music spectrum, including healthy doses of jazz funk, disco, and soul -- genres often venerated but lost on younger producers and dance music fans.

The first Local Talk release was in 2011 (Bassfort's Moon Shadow/Moon Light 12"), and the Swedes haven't looked back since. Their first year of operations brought them considerable attention and acclaim from DJ's around the globe, as they released record after record of high-quality house music that have, on more than one occasion, drove dancefloors mad. 2011 brought Dirtytwo's debut release, "Moody", which quickly caused dance music fans to pay attention to the minimal, green-on-white logo. Local Talk did not disappoint in 2012, either, dropping gem after gem on an ever-expanding fan base, so much so that "relentless" seems like an apt description: Mateo & Matos' "Maw Basics" (including an insane remix by Gerd); Tanzlife's "Heart Attack"; DJ Steaw's "Sky Hunt"; Willie Graff & Tucillo's "Sunday Morning"; HNNY's "For the Very First Time"; and Kyodai's "Breaking" – probably one of the most unique and confident house records to be released in years.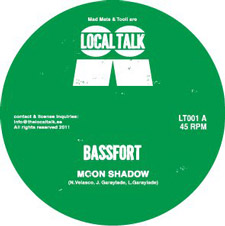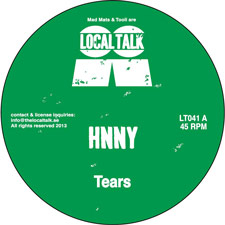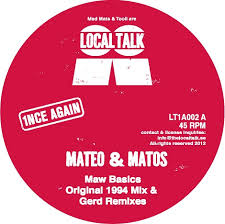 Although the duo have a knack for releasing huge, well-executed tunes that blow up in clubs, they also clearly appreciate the deeper, darker, or luxurious sides of house music: Wil Maddams' "Stand in for Love" and Opolopo's Actual Proof project will delight jazz fans; Kindimmer's "Shadow and Construction" EP expertly aces that rare, minimal darker house groove; Anaxander's "Local Talking" EP drops genuine acid heat on unsuspecting dancefloors, and Chesus' "Special" extracts euphoria from disco samples like very few tracks can.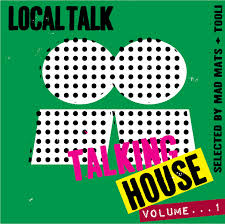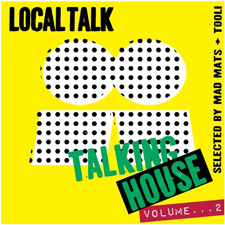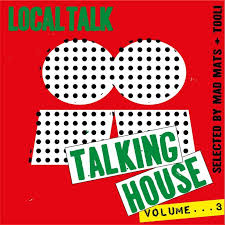 Mats and Tooli also recognize that part of spreading great house music involves having an appreciation for the past and the future. To that end, they've managed to create two sub-labels: 1nce Again, and OneOffs. 1nce Again is a sub-label that focuses on re-issuing classic and forgotten house gems of the past, along with remaster work and new remixes. OneOffs is a venue for being musically curious, a place to combine past, present, and future ideas of music within the 4/4 rhythm spectrum. OneOffs offers a unique space in dance music -- each release features three or four producers in which there are no rules and anything goes.

With an insanely popular slew of releases under their belts, as well as two successful sub-labels, Local Talk has proven itself as a house label for house music lovers the world over. Very few labels – let alone, businesses, period – have been able to experience the kind of repeated success and quality standard that Local Talk has. This is where knowledge and experience trump trends and pigeonholes. It's obvious that Mad Mats and Tooli know good house music and aren't afraid to share it.

They make it look simple.
Below, Mats and Tooli share some insights on their backgrounds, inspirations, and the label.
1. How did you two meet each other? How did you two get started in the music industry?

Mats: I met Tooli just a few years ago when he was working with his club and blog project 24:HRS. I booked him to my long running Stockholm club Raw Fusion. When I decided to start up a new house label I thought Tooli would be the perfect partner due to his vast knowledge of dance music.
Tooli: I've always had this idea of setting up a label and after been doing a little bit of everything in the club scene in Stockholm I thought of getting in touch with Mats since I was a fan of Raw Fusion [and I] really wanted to work with him. Luckily he had the same idea…and the rest is history.
2. What were Mats and Tobias doing before they were DJ'ing professionally?

Mats: I did nothing really…I mainly played football. But I've been living the b-boy and DJ lifestyle since I was a teenager and throughout my adult life I've worked with music. Yes, I feel kind of blessed!
Tooli: I guess you can say I've been doing a little of this and that. I've had more jobs than time really & studied at University, I might write a book about it really but right now I am where I've always wanted to, doing music full time.
3. Fun Fact of the Day: Mad Mats was the Swedish breakdancing champ in '85! Are there any parallels between DJ'ing and breaking that you've noticed?

Mats: Of course, the parallel is that both routines involves spinning shit! With breaking u spin on your head, your back etc and with DJing you spin records.
4. Although the concept of DJ's/producers forming their own imprints is hardly new, Local Talk has quickly proven itself as a high-quality house label. When did the idea of forming Local Talk start? Had you been planning this for a while?
Mats: Well, after I stopped putting out releases on my old label Raw Fusion Recordings I wanted to start a label with a more defined style. As I've always played and been into the whole house culture I decided to create the best possible house label. Together with Tooli I'm really happy with what we have achieved under such a short period of time.
Tooli: As mentioned earlier, I've had the idea of setting up a label for many, many years, but playing in bands, working a lot and studies took most of my time so from the first thought, when I was about 15 to when we started Local Talk is almost 20 years. During all those years I've been really thinking hard about what I wanted to accomplish with a record label. I guess you can say I've come well prepared ;)
5. There are a lot of things I think of when I think of Sweden: Minimalist interior design, socialized medicine, boreal forest, gravlax, pickled herring, and gritty crime fiction…but musically, I draw a blank. In an interview with Tooli, the opener, "There have been some nasty things [to] come out of Sweden when it comes to electronic music…" set a kind of ominous musical image of the country. Can you give us a bit of context as to the scene in Sweden? Has house music always been popular there, or have you guys always been underground?
Mats: Well Sweden is a very well educated country where we have it pretty stable financially in general. This has resulted in a nightlife that hasn't delivered the true underground mentality. As many probably know, underground is usually born out of social poverty, ghettos and desperation. All underground music styles I like have never been born in rich cities like Stockholm but from metropolitan underground clubs of New York, Chicago, Detroit, London etc. Basically, if you have it too good you get musically lazy and music is not as important as for people in poor urban areas. Also, especially Stockholm is what I call a "wannabe trendy city". With this I mean that we're pretty fast with all the upcoming and new styles emerging but we never create any new styles of our own. But that said we do have a small but thriving underground scene that is slowly but surely growing. But most of the younger Swedes with an underground mentality have now moved to Berlin ha ha.
6. In a set that Mats played at Uber (Birmingham), a solid underground house mix gives way to some gorgeous rare groove/jazz sounds (Ossie, Pharoah Sanders, etc.). Is this kind of eclectic taste common in house DJs? Who are some of your all-time favourite artists?
Mats: Well, in my opinion real DJs need to have more balls. As I'm brought up with hip hop, electro, old school house and the whole rare groove scene I really prefer to play DJ sets where I can play exactly everything. Basically…no limits! Too many DJs to mention but over the years I always had a soft spot for eclectic DJs like Gilles Peterson, Mr Scruff, Theo Parrish, Alex Barck, Benji B, Rich Medina. DJs that can rock all kinds of clubs.
Tooli: What Mats says, eclectic DJs are my favourites too and I do listen to a lot of different types of music, from Black Metal to Jazz.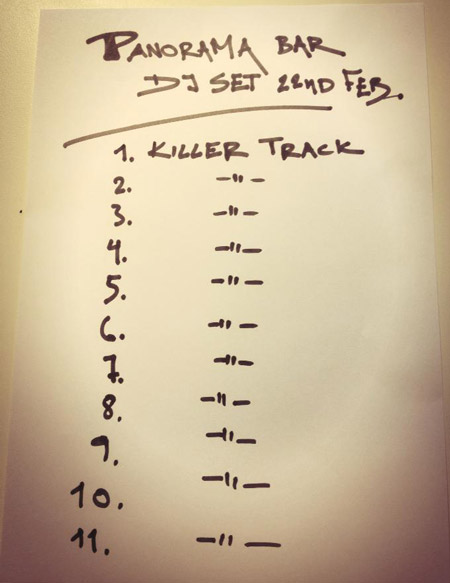 7. What DJ's/producers/labels do you admire?
Labels: Prescription, Wolf Music, Music Station, Rush Hour, Planet E, BBE, Strictly Rhythm, Sofrito, DIY, Hypercolour, Nuphonic , Freerange, Z Records, Easy Street, Traxx, Nu Groove, Paper, Underground Resistance, Blaze etc etc
DJs: see previous question
8. Local Talk has released music from all over the world, not just Sweden. Was there a plan to make the label international in scope, or has this been a happy accident?
We just wanted to start a really good house label, it does not matter who makes the tracks nor where they're from, we never set out to focus on house producers from Chicago or make it a local thing, finding producers only from Scandinavia.
9. In just short of four years, Local Talk has 42 EPs, received insane feedback from all over the world, and launched a sub-label (1nce Again), featuring re-mastered classics with remixes and new takes. You've also started a new sublabel, OneOffs (brilliant name!) in 2013. What can we expect from OneOffs?
On OneOffs we put out releases where several artists contribute with one production each. Basically there can be 2-4 tracks on a release but all from different producers. The best thing is that on these releases we can put out a really varied mix of house tracks…anything goes really!
10. Local Talk releases have been nothing but top-quality, as the support you've gotten can attest to. What do you look for in tracks that you sign or play in clubs?
The main thing is to really trust your gut feeling. It's also very important not to sign something to the label just because it's hyped or coming from a big name producer. It's all about the tune(s)…not the name or hype!
11. How do you go stop yourselves from going crazy listening to demos? Were there any tracks that you regret not signing?
It's part of the job, luckily we do know what we're looking for and it does not that long for us to decided if we're going to sign a track or not. There's been a few times when we've turned tracks down and then later I've seen them released on other labels but I've never felt that we've missed out.
12. What are your favourite Local Talk tracks so far? And please don't say "all of them".
Tooli : I do like all releases, there's tracks I play more often than others when I DJ and there's tracks I listen to more at home than others, it depends on my mood really, this week I've been listening to Willie Graff & Tuccillo's "Sunday Morning", DJ Steaw's "Sky Hunt", Fulbert's remix of "Do You Know Who You Are" by Shane Linehan, Deymare "1990", Timmy P "What You Sayin'", Chesus "Newark" and next week it will probably be a few more ;)
Mats: I love Dirtytwo "Moody", Willie Graff / Tucillo "Sunday Morning", Bassfort "Moon Shadow" and HNNY "Trummor" even though its just a drum tool. But hey…what a tool :D
13. What have been the biggest surprises and greatest lessons you've learned since starting Local Talk?
Tooli: I'm a bit surprised Local Talk has been so successful abroad and it's still going pretty slow in Scandinavia, but still, it's great when countries like UK, USA, Japan, France, Germany, South America is going really well and very it's exciting when we get emails from all over the world with positive comments about the label.
Mats: That we got such a big response abroad and playing label nights in some of the biggest clubs all over Europe but in Stockholm we hardly play in any of the house clubs. It's the young hipsters with no or little DJ skills that spin all over town. It's not about booking skills its about booking cool characters with a social network and are "funny". That's why I mainly play hip hop clubs in Stockholm haha ;).
14. If you could give a piece of advice to aspiring DJ's or producers, what would it be?
Tooli: Simple really, play or produce from the heart, do it because you love it.

Mats: Go to an underground club and get inspired by real DJs spinning underground music…then start spinnin' or making music.
15. What's the one thing that no one knows about Mad Mats and Tooli? What's the one thing you wish no one knew about you two?
Tooli: I'll give the opposite answer – I wish everyone knew how much fantastic music we have on it's way. Knowing what's in store for the coming months I'm most certain Local Talk releases will be talked about everywhere. 2014 is going to be amazing if you liked what we've done so far.

Mats: We all need our secrets ;)



Check out Mad Mats in the mix on Deeper Shades Of House show #422