Interview with Slotta (Deeper Shades Recordings, Eswatini)

Joining us for this interview is Slotta, a producer, songwriter, and vocalist hailing from the homelands of Eswatini formally known as Swaziland.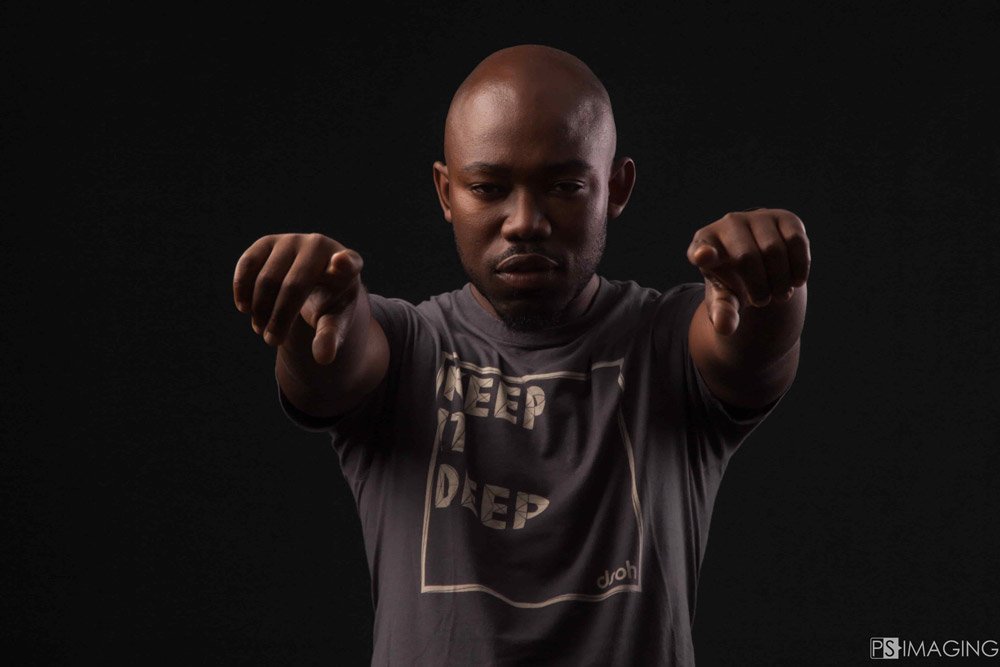 Slotta, real name Nicholas Sibusiso Dlamini began his musical journey as early as 2008 with a musician named Subjamz becoming his major influence and guiding force. He continued sharpening his production skills enough to gain the courage to approach major stables and submit his bootleg remixes which kept on being rejected. Slotta, who's also known to be a photographer of note kept persisting till the deep house community would take heed and his breakthrough came in the form of Deeper Shades Recordings. Soon thereafter the "Sweet Temptation EP" was released, marking the beginning of a promising music career. Building on the foundation of the project's positive reviews Slotta dropped a single the following year titled "Love Hold On" coupled with a remix by renowned Japan-based DJ/Producer Satoshi Fumi. Momentum filtered into a sophomore EP release called T.H.I.S, which stands for 'The Human Inside' under Eswatini based record label Antidote Music. Success as a producer has been continually the order of the day for Slotta with Stellar Disco Records in Norway releasing his "Wired Deep EP" followed shortly after by the release of the "Sweet Temptation Remixes EP" on Deeper Shades Recordings.
The tide of having his tracks turned back has now changed for the Mbabane based vocalist as his notoriety, production, and work ethic in the deep house scene is noted. Slotta has worked on remixes alongside artists such as Kafele, Kiko Navarro, and formed part of the remix package of "I Miss The Things" by Lars Behrenroth & Sinan Baymak. The 2019 remix package release also included Soweto born Fka Mash and Pretoria based Michael Ashe. The latest remix competition won by Slotta has earned him a studio session with South African based Micasa. A successful DJ debut at Emufuleni Lifestyle taking place during his birthday month in September 2019 signaled a man with a mission to reach newer heights and make use of all opportunities presented. Slotta entered the year 2020 on a high with an exclusive guest mix for Deeper Shades of House show #684.
1. Heita (Hello) Slotta, welcome to this interview for Deeper Shades of House.
What a pleasure to be part of this my good sir, thank you ever so kindly for having me.

2. Before we dive in deep, please tell us about your love for photography
More than anything I love life and that is essentially what pushed me to want to capture key moments as one is living. It began simply from filling my phone memory then I realized just hoW limiting a phone was for all the things I wanted to capture. I then invested in a DSLR and it's safe to say that the journey has been epic with all that I've captured. From weddings, family portraits, and live shows featuring international deejays. It's quite humbling to have deejays know they will be well documented when they deliver their sets.

3. Record labels rejecting your work at the beginning of your career must have bruised your ego. What kept you going?
Fortunately, I have never taken rejection to heart but instead I used it as motivation or rather a driving force to push harder than I did initially. The good thing about music is that it hits differently for every individual. One person may not feel a song and you send the same song to someone else and BOOM, it's a hit. Overall I think the bigger thing should be your vision for yourself and where you want to go. If your target is just a label then you may be disappointed more than once, but if you intend to touch lives, then rejection will just be a minor speed hump.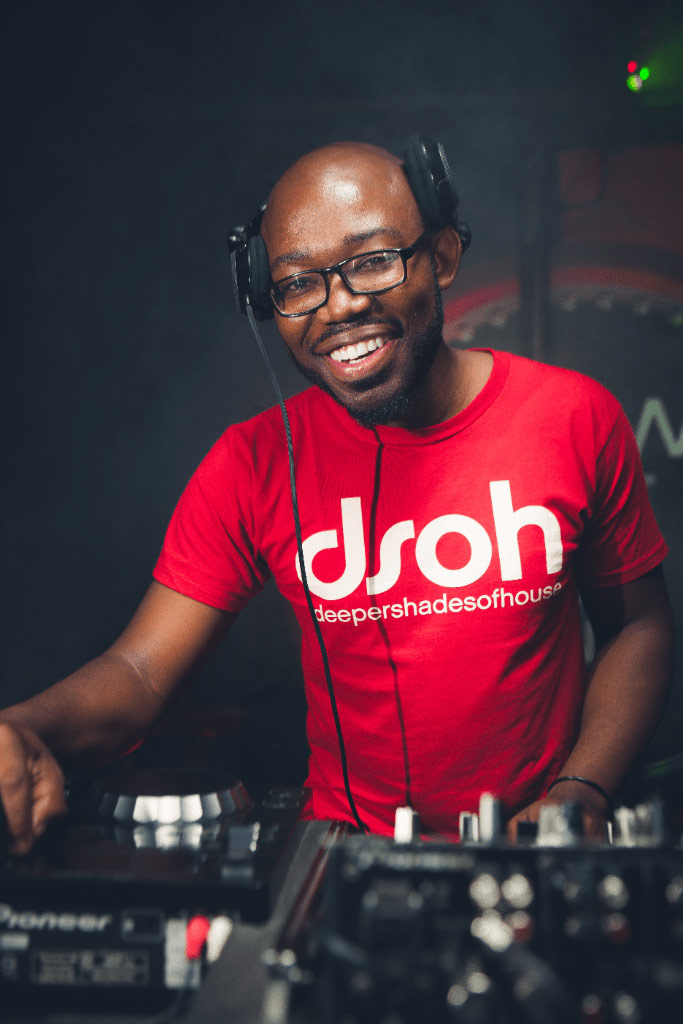 4. Being a DJ opened you up to a different world that comes with its own new experiences. Could you share some of the challenges you have encountered?


Time. The way my life is set up is all about me living in all the moments that come by. Since I enjoy production so much I noticed that this deejaying thing can take away from my time to create new music as it demands one to travel for sets and practice as well. So the main challenge here is finding balance in all my craziness and coming up with the best way to enjoy all these blessings.

5. It is known you a versatile artist working with different genres but how do you manage to keep the balance?


Honestly it's no sweat to me. It flows out of me naturally and for that reason I think it is why I enjoy it so much. I do what I feel, when I feel like it and It's a blessing because this also allows me to mix genres by mixing and matching elements like a puzzle.



6. What's the driving force behind your choice of collaborations having mentioned that you picky?


I prefer to work with a driven person. What I mean by "driven person" is someone who is in It for the long game instead of just that one song, someone who treats the project like it's the last record they will ever do and gives their all, someone that connects with the music emotionally. Funny enough it's a little difficult to come by such combinations, but ever so often the stars align.

7. What is your approach when working on a remix?

To a certain degree I've been told I have a very strange approach to my re-creations. One definite thing I do is to only listen to the original after I've completed my versions. By versions I mean a minimum of three. Essentially I interpret the song in so many ways (genre-wise) so that I can hear how the various target audiences can relate to it. This also goes a long way in ensuring that a song appeals to more than just the house community, thus giving it more mileage in the long run. So in essence I translate what I hear from either the vocal or main melody for a particular remix project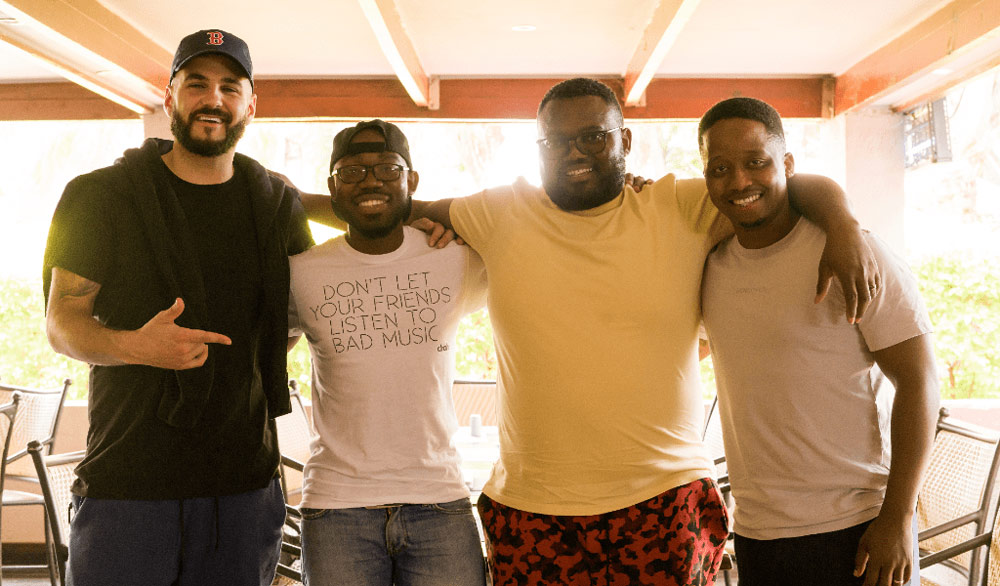 8. Seeing that you're a versatile musician, which artists across all genres do you aspire to work with?
Just to mention a few though, we have !Sooks , Secret Souls, Ziyawakazitha, Atjazz, Stimming, Moonchild (from the UK), Robert Glasper, Da Capo, Black Coffee, Zakes Bnatwini, Lars Behrenroth (of course), Velemseni, Fakazi Samuel, Crackazat, Chymamusique, Sculptured Music, Kid Fonque, Jimpster, etc. What I love about these is how they push the boundaries in how they approach their music.

9. The recent outbreak of the global pandemic i.e. COVID – 19 has had an impact on the livelihoods of artists. What role do you believe music industry stakeholders ought to play during these times?
It truly is a very rough season in terms of generating income from the normal weekend gigs and events. If anything good came out of this it is how creative people have become in terms of supplying good music or entertainment even in lockdown. Who would've thought that "online parties" would be a thing? This is a time where stakeholders need to step up to emphasize their importance in society. More than just entertaining, they are at the forefront of helping to inform and teach people about all and any issues affecting society as a whole.

10. Apart from the Chymamusique remix competition, what else can we expect from Slotta this year?
Without a doubt an EP. I've been doing so much music this year to the point that I occasionally have to take a whole week off and do nothing music-related. I have been working with several local artists who do RnB, Hip-hop, Indie as well in terms of producing their EP's, this will also show up as soon as the chaos dies down. I've had the pleasure of meeting and working with Bruce Loko also when he was in the country for a few days (something is brewing) and a host of surprise collaborations for the year.


Exclusive interview for Deeper Shades Of House
by Kayibiza LOunge - Facebook / Instagram / Twitter