Interview with DJ Spinna (Wonderwax / BBE / Wonder-Full)
Vincent Williams aka DJ Spinna is a living icon to the music industry with well over 20 years of experience. We introduce the Deeper Shades of House audience to this accomplished musician and get to know his journey and the music behind him.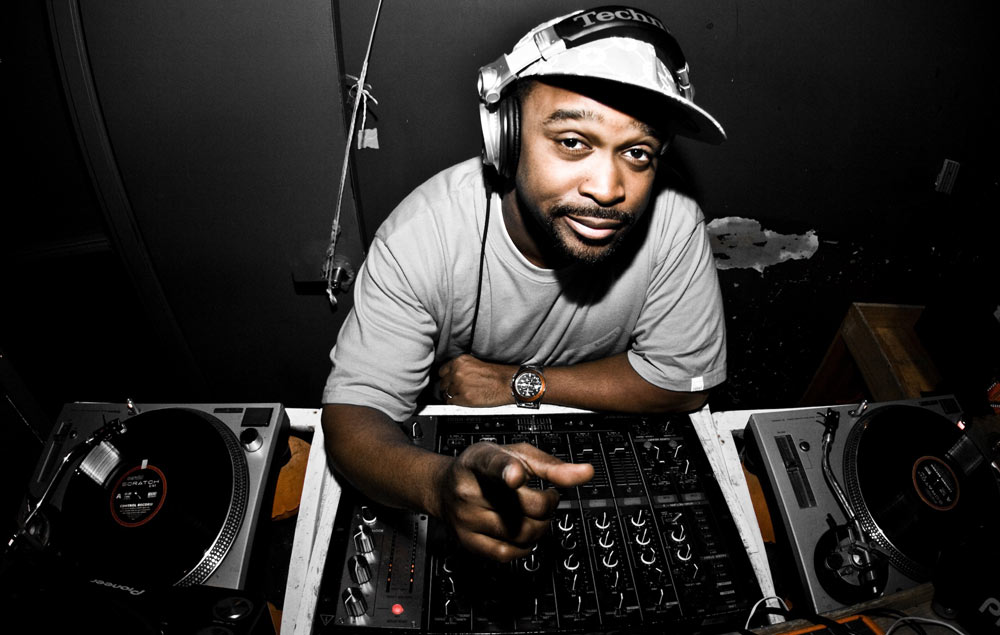 With a career START dating back to 1994, the Brooklyn New York born party rocker with the ability of being a one man show is capable of intimately intertwining genres without any restraints. Most if not all hip hop or house DJ's respectively master their craft and stick to a particular genre. Not this particularly outstanding disc jockey and renowned remixer who is also known for his obsessively extensive vinyl library.



1. Welcome and thank you for finding time in your in your schedule to do this interview. As many already know, you were born in Brooklyn NY. Please tell us about your upbringing?
I was raised in Brooklyn with a strong Afro Latin Caribbean background. My parents are from Panama in Central America in which case if you were black and from this country you carried strong Caribbean roots due to generations of settlers from Trinidad & Tobago, Jamaica and Barbados . My neighborhood coming up was diverse culturally and socio-economically. It could be rough at times but forgiving as well. All the hood guys back then had respect for their elders and they knew their limitations. I was the kid that mostly stayed to himself and didn't run the streets much. I was the youngest in my crew and nobody wanted to mess with the DJ kid. Music kept me out of trouble.

2. What was your parents reaction to you being drawn to the music culture at the tender age of 11 years?
The reaction from my parents was bewildering. I believe that my dad (RIP) only came to terms with it fully in my late adult life. He was a blue collar hard labor kind of man who used his hands most of his life to earn a buck and didn't quite get how I could survive from "playing records" as he used to call it. It was his fault though, his music collection had me hooked from birth. I started playing records out of his collection from the age of 2. As a kid I always wanted record players, toy instruments and anything related to music. By age 5 he took me record shopping with him and I was playing his collection at home more than he did. My dad definitely planted that long lasting seed. His younger brother (my uncle) also had a massive record collection that I learned from growing up. He passed away a few years ago and I also inherited his collection. My mom on the other hand was not a serious music lover but she was and still is very supportive of my goals and always pushed me to follow my dreams. Sometimes she doesn't quite understand the journey but she always understood that I'm doing what I love to do.

3. What or whom would you say were a large force of influence to you and your distinct sound?
I have quite a few influences. Stevie Wonder is at the top of the food chain of course but there's also Herbie Hancock, The Mizell Brothers, Roy Ayers, James Brown and Quincy Jones. The list of people that I consider influential of the last 30 years are Larry Smith, Marley Marl, Paul C, Pete Rock and the late great J Dilla. On the dance side there's Larry Levan, Frankie Knuckles, Timmy Regisford, Boyd Jarvis, Larry Heard, Kerri Chandler, Blaze and Masters at Work.

4. Please tell us about the beginnings of your group Jigmastas (who released 12 singles under your indie record label Beyond Real) and your role therein?
I pursued Hip Hop in 1985, that was the first time I ever went into a recording studio and the first time I ever cut a demo. That demo was recorded with my first Hip Hop group called the Top Choice Three. We didn't get far landing a record deal and one of the members dropped out and left rap music all together. The remaining member and I became a duo called First Class. We cut some demos for a few years but didn't have any luck with record labels. Krym, myself and the remaining member teamed up in 1990, added one more member and became the first incarnation of Jigmastas. Once again, spent some years making music, finding our sound, almost getting signed to Profile records and interests from a few other record companies, it felt like things were looking up. My original partner from First Class left the group by 1992. The following two years found us getting closer to a major deal with Jigmastas as a trio. We had a Demo deal with East West/Atlantic records in 1995. That's where a record label gives an artist a small budget to record some songs to see the possibilities in landing a record contract. We cut 5 songs and the label was ready to go with a single from the batch. Just as we were meeting with our product manager to discuss a video and radio marketing etc, East West records merged with Elektra records and became the ERG group. They fired tons of people at East West including our product manager and we were dropped! During this time indie Hip Hop labels were becoming a major force in the underground movement. Artists were growing tired of major label dependency and formulaic cookie cutter music. After 10 years of trying to get signed it was time to self invest. Krym's uncle who was the third member in Jigmastas exited the group to pursue the solo thing which left us as a duo. At this time, Beyond Real was born. Looking back at all of this now reminds me of hard it was to get signed and get your music out. There were so many hurdles to jump over. It's unimaginable to think of how easy it is now to put music out.

5. Please elaborate on your record label Wonderwax. Who are the signed artists and what do you hope to achieve?
My Wonderwax label operates mainly on a single to single basis. I haven't signed anyone to a deal and I've focused mainly on one off's with people that I have close musical ties with. Many of the artists I've released are people that are friends of mine or musicians I've collaborated with. The main reason I started it was to have an outlet for my own House productions. I've made a few exceptions with a couple producers like Tommy Bones and Luis Radio from Italy, but for the most part, it's really for me and my sound.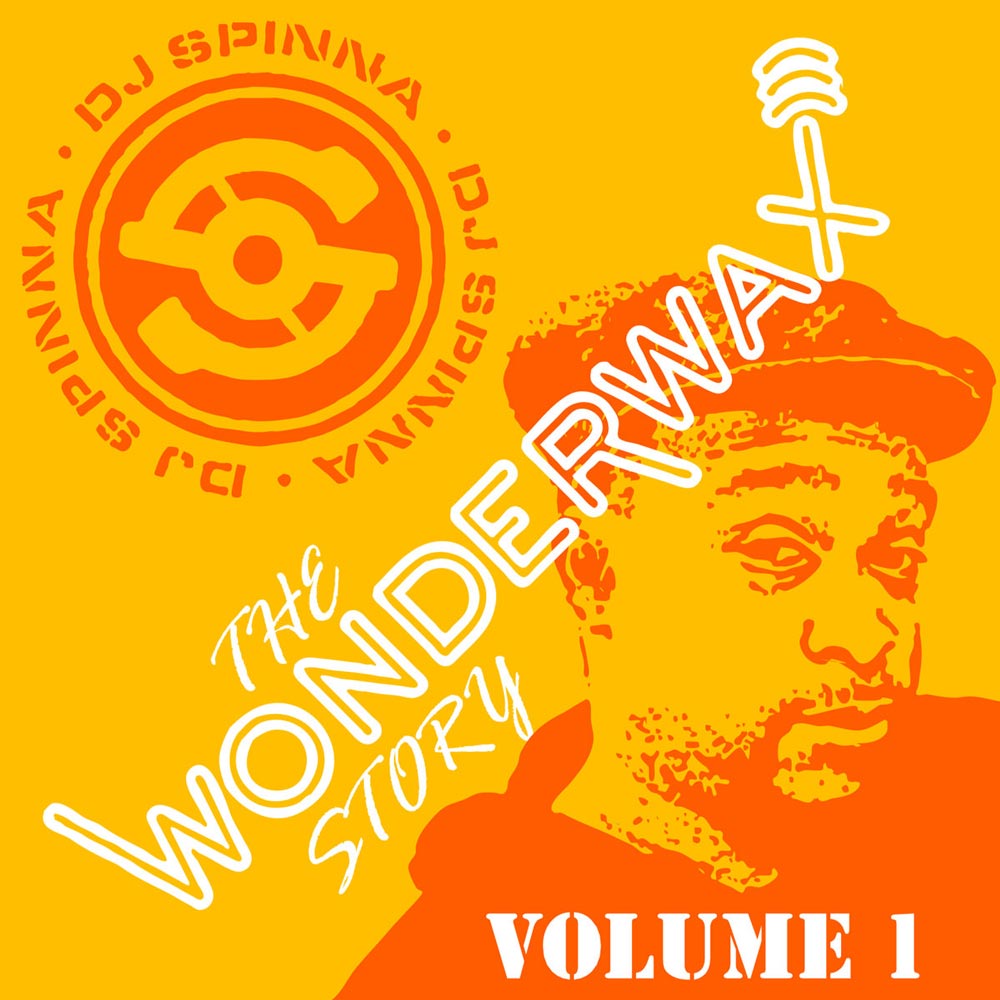 6. In the late 90s you were the go-to producer for New York emcee's and it is said if one didn't have a DJ Spinna production under their belt they hadn't accomplished all there was to accomplish. How did you feel about this, any pressure and your take as a force to be reckoned with then and now?
I was on a roll in the mid to late 90's. The New York underground Hip Hop community was very niche and everyone knew each other. We all crossed paths at shows, radio stations, record stores, recording sessions etc, and I was at the center of all of it. Much like many of my producer cohorts of that time like Buckwild, Hi-Tek, J Dilla, and Dj Premier, we all felt like we had something to prove but I knew that my sound was unique, so I didn't feel as much pressure on the creative side. If anything I would say my output back then was higher than the average producer. I was hungry and constantly on the go working with tons of mc's and different records labels. I just wanted to be heard.

7. I believe your dedication and framework of multiple fields with a steadfast work ethic quadrupled with your willingness to pursue the full extent of your roots has led to your amazing career which I laud you on. With that said what is your view on the current music scene especially concerning soulful deep house and hip hop perhaps?
I think it's a great time for both genres. Well, there's pros and cons. The bad part is there's too many people making music, and not all of it needs to be heard or released. There's no more middle men or gatekeepers to determine how and when an artist should come out. There's no more artist development. Everyone has some kind of tool to make music and we have the internet so now it's a free for all. Back in the days you had to pay your dues. Recording sessions were costly and if you wanted to make a record it was an expensive time consuming process, in other words, you'd better be good at it and make music that would have an impact. Nowadays it's whatever. There's no limits to who, how and when someone can release a tune and get out into the public which allows for over saturated music madness. Good music gets lost and often times requires you to dig harder to discover it. The positive side is we have all these great resources to get good music out via channels like Soundcloud, Bandcamp, YouTube etc, and because there's no middle person, all the power is in your hands. The big record companies are losing power because of all this artist independence. With that being said all the good stuff is back to the underground, be it in the soulful house scene or hip hop. You just have to dig, but it's out there.
I'm a music guy first. I have always played both genres. I come from an era where the DJ played everything. There was no such thing as a "House" DJ or "Hip Hop" DJ when I got into this craft. It was about rocking the party and playing everything...creating a journey.



8. Listening to your Boiler Room mix I wonder how your transition into house music came about since your mixing of house and hip hop is exceptionally impeccable?
I'm a music guy first. I have always played both genres. I come from an era where the DJ played everything. There was no such thing as a "House" DJ or "Hip Hop" DJ when I got into this craft. It was about rocking the party and playing everything...creating a journey. It's only in the last 20 years that this big separation happened. The music industry needed a way to micro market all these genres to retailers and consumers. Most guys that are into House and Hip Hop music from my era grew up listening to and playing Soul, Funk, Jazz, Latin, Rock, Electro etc etc. The foundation for both genres comes from all these other influences. As far as being impeccable is concerned, it's a skill set that I've always found important. Clean, smooth blends and perfect timing are essential elements for a DJ. Presentation of the music is key.

9. We know you still play vinyl. What's your take on the technological advancements causing shifts from vinyl on turntables to CDJ's. Is vinyl still you're ultimate favourite medium?
I love vinyl the most. I think CDJ's are great and I also use my laptop with turntables via SeratoDj. I would never turn my nose up to technology advancements. To do that is to deny that the world is changing. However, vinyl is very special to me. It's the one format where you can actually see and feel what you are playing. That's the only way I feel like I actually own music. Anyone can obtain a hard drive filled with tracks or swap music files through the internet. Picking up a record, reading the liner notes, looking at the grooves as the record turns makes listening to music a personal experience. Scientifically speaking, music transmitted through vinyl is quite humanistic. When you analyze the physical aspects of sound reproduction through vinyl you'll understand why analog sound is warmer and bigger. There's physical movements happening from the stylus on the groove, to the coils in the speakers. The human body processes this differently than digital. The whole concept is deeper than the surface..

10. You travel the world to perform and please your fans from Australia to Japan, where it is said to be your most loving crowd by far. When do you find personal time and indulge in your hobbies (please name a few)?
I get love everywhere. I don't want to single any one country out, but I'll say that my favorite places to play are Japan, England, France and South Africa and Brazil, because of the reception I get. It's pure and honest in these places. I've had some of my best moments in my entire career in these countries. My schedule is hectic. I don't have much time for myself unfortunately but when I do I try to indulge in some book reading, a good movie or documentary. Record digging is also a big hobby but it also comes with my profession. I'm a proud family man with two little daughters at home that keep a very busy schedule. That's where most of my time goes when I'm not producing or spinning somewhere.



11. One can pick up the enormous love you have for Mr Stevie Wonder. Could you tell us about your relationship with him both personally and professionally?
My relationship with Mr. Steveland Morris came about as a result WONDER-Full, a long running tribute event I've been spinning around the globe honoring his musical legacy. I've been doing this party since 2001 and he caught wind of it that year. He's attended the event in several cities including New York, Los Angeles, and Washington DC as an unannounced guest. This has lead me to doing a few remixes for him, opening for him at a few concerts, guest DJing on his radio station KJLH in L.A. and spending time with him on a personal level at his recording studio and home, a dream that I never thought could happen. It's one of my biggest blessings in life. I can honestly say his entire demeanor is Godlike. He's one of the Universe's last living treasures.

12. Share with us your vinyl library love, where you are going with it, improvements and are you still vinyl crating (collecting) and I won't even ask you to name your favourite which I know might turn out to difficult?
As I stated earlier, I'm a vinyl lover. I don't see myself stopping the dig anytime soon. My collection is vast. I collect just about anything that resonates with me. Some of the genres in my collection include Psych Rock, Brazilian, Synth Pop, Comedy, Blaxploitation Soundtracks, New Wave, Experimental, Broken Beat, Nu-Jazz, Northern Soul, Punk, Techno, Kraut Rock, Prog Rock, AOR, Reggae/Dancehall and of course more obvious ones; Soul, Funk, R&B, Jazz, Disco and House. I believe I have one of the most craziest collections out here in terms of diversity. I hardly come in contact with people with similar tastes. Nowadays I'm a lot more picky when it comes to buying records. I try to stick to music that I can see myself playing forever, passing up records that are just ok. I still buy all the time, mostly online but I'll hit the stores everytime I get. The beauty is discovering music in my own collection. I've surprised myself many times.

13. You have performed on stage with the likes of Gilles Peterson, Jazzanova, QuestLove, Osunlade and Joe Claussell. Are there any collaborations pending and if not whom would you like to work with across the board?
I have a bucket list of artists that I would love to work with, some of the big names I will keep to myself. The few that I'll mention on my short list are 
Josh Milan, Frank McComb, Carmen Rodgers and Peven Everett.

14. South Africa has mega love for your house music and our DJ's put us on the map. Who have you taken note of and whose sound appeases you?
My favorites are Culoe De Song, Black Motion, Dj Clock, Shota, Black Coffee, Bucie, Sai Ribatone, Zulu Mafia.


15. Sometime back on Instagram you mentioned to me it has been 10 years since your last visit here (South Africa). What would it take for one to get you here?
The right promoter, the right price and the right time! That's all it takes.

16. The one question I've always wanted to ask you since hearing your remix of Alison Crockett's "Crossroads" in my high school days and more recently hit remixes like Neal Conway's "Fading Away", Haitus Kaiyote "Breathing Underwater" and Susanne Alt's "Tudo Bem", how do you select the tracks you remix. Listening to them for the first time one would swear that's the original production of the song. How do you do it?
I look beyond the original version to see if there's room for me to take the track to another level. Often times the original tracks are dull, or the vocals are not strong. Sometimes a good flip of a track could make a dull song magical. I'm a visionary and I always look for the bigger picture. Sometimes the original track is already great which in that case I'll look into putting my personal spin on it without losing the integrity of the song. I love great singers and songwriting. I'm a melodic person. Those elements are my first criteria in picking a track. Sometimes remix opportunities come to me and other times I'll go after a song if it really touches me. This was the case for example with "A Better Day" by Louie Vega and Raul Midon. As soon as I heard it I asked Louie to give me a shot at it..

Exclusive interview for Deeper Shades Of House
by Kayibiza LOunge - Facebook / Instagram / Twitter