#DSDT FREE DOWNLOAD: Michael Ashe "I Don't Know (Lars Behrenroth Remix) Radio Edit"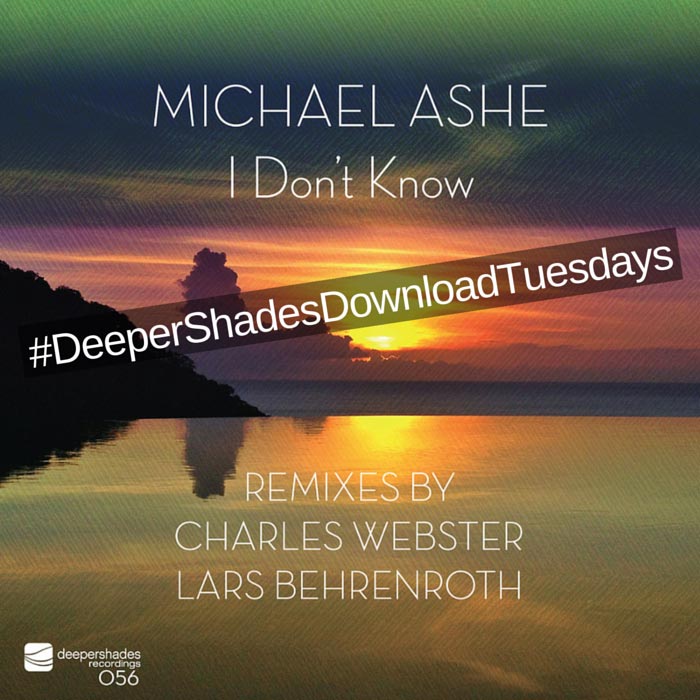 I just finished this radio edit for my latest remix of Michael Ashe's "I Don't Know" and what better way to have you guys hear it than offering it as this week's #DeeperShadesDownloadTuesdays free download!
The remix package of "I Don't Know" is only out for a few weeks and the Charles Webster mixes as well as my remix have been receiving great feedback and airplay in several markets.
If you like what you hear, please share the link to this page with your friends, on your Facebook wall, on Twitter or wherever else you can reach fellow house music fans.
As usual, you can download the 128kbps mp3 for free,
get the full release with all three full length remixes in the Deeper Shades music store
or download the high resolution mp3 for free as a
Deeper Shades Premium Silver & Gold member
(login above or sign up below).
Download 128kbps mp3 - 4.6MB FREE
Go Premium to Download 320kbps mp3 FREE
Sign up to the newsletter to receive the weekly #DeeperShadesDownloadTuesdays links in your email inbox!