repeat of DSoH #200 - Classic House Special

repeat of
DEEPER SHADES OF HOUSE #200
If you have missed the first broadcast of this classic house special, now's the time to find out what all the buzz is all about.

original airdate of this show was July 3rd 2007
Download Part 1
Download Part 2
1st hour
artist - title - label
Logic - The Warning - Strictly Rhythm 1990
Progetto Tribale - Behavior - UMM 1992
Mr. Fingers - Washing Machine - Trax 1986
Inner City - Do Me Right (Urban Sound Gallery Rmx) - Six6 1996
Ashley Beedle - Jumpin at the Sound Factory (Roots Revolutions EP) - Narcotic Rec. 1995
Raven Maze - Forever Together - Quark 1989
4 Most Poets - Reasons 2 b dismal - Nu Groove 1990
Daphne - When You Love Someone (Never Do Dub) - Maxi Rec. 1993
Marshall Jefferson presents Truth - Open Your Eyes - FFRR 1988
Will Downing - Love Supreme (Jazz In The House Rmx) - 4th B Way 1988
Aphrodisiac - Song Of The Siren - Nu Groove 1990
Sueno Latino - Sueno Latino (Illusion First Mix by Derrick May) - Creative 1992
2nd hour<
artist - title

Bobby Konders - Dis Poem - Massive B 1992
Phuture - Your Only Friend - Trax Rec 1987
Lil Louis - I called U - Diamond Rec. 1989
Cloud 9 - Do You Want Me - Suburban 1993
DJ Linus - New Jersey Funk - Compose 1996
Dee Dee Brave - Mookie's Bio (Bassmental EP) - 11 - 07 Rec. 1996
200 Sheep - The Hard Times March - Hard Times Rec. 1995
The Bladed Posse - Hold me (Baby) - TNT 1993
Gusto - Headbanger - Dig-It International 1996
DJ Sneak - Was it All - Cajual 1994
Boris Dlugosch - Keep Pushing - Peppermint Jam 1996
Big Light - Trouble is. (Trouble in NY Mousse T. Rmx) - Sub Terranean 1994
The Hustlers Convention - Meltdown - Stress Records 1992
Deeper Shades of House is a 100% listener supported program
We need your help to keep it going and pay for all related costs.
Please consider becoming a
Premium member
and gain access to exclusive mixes and shows!
Go Premium And Support Deeper Shades Of House
Discuss this article in the forums (3 replies).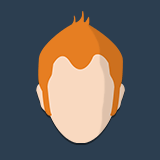 phxjule

replied the topic:
#2250
10 years 2 months ago
Im wondering why this is a Classic House Special and you dont have any Ten City on there! That group alone had numerous house hits before folks even knew what house was! Jus wondering....

phxjule
Goddess

replied the topic:
#2251
10 years 2 months ago
Lars, man! I absolutely LUV DSoH!
You know this episode brought back so many memories for me. I can remember dancing early mornings to most of the tunes at a local club in Baltimore with the Basement Boys (Tommy and Teddy).

I know that I can always tune in and hear music that will lift my spirit and make me soar. Thanks for the nostalgia!

Cheers,
Goddess M.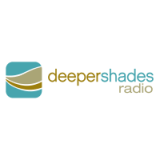 LarsLB

replied the topic:
#2254
10 years 2 months ago
@ Goddess & djreggiereg
thank you so much for the nice words. . glad I could refresh some memories. Same thing happens to me when I dig out certain songs ..
@ phxjule
this is he 3rd Classic House special I recorded for Deeper Shades of House.
You can find Ten City's 'Devotion' on the 2nd hour of show #100 which was the first special.
www.deepershades.net/mixes/deeper-shades...cial-2nd-hour-2.html
I am trying to keep every special as fresh as possible and as long as I can play diff. trax by diff. artists I am trying not to repeat anything ..
peace, lb.