DSoH #72 guestmix by Mr. V
Tracklisting DEEPER SHADES OF HOUSE shows #72
December 4th, 2004
first hour
artist
–
title
–
label

Pascal Rioux feat. Mr. Day – Don't outstay outside 2 Night (Patchworks Deep Remix) – Rotax Disques
Gaelle – Falling (Transient album) – Naked Music
Loosefingers – When summer comes – Alleviated Rec.
Marvin Belton – Bleed to be free – Ferrispark Rec.
Lars Behrenroth – Are you sure? – unreleased
Kenny Carvajal feat. Jon Pierce – My Words (original glide mix) – Phuture Sole – Southport Weekender 2 Vinyl
Genetix – Love ya life (Reprise) – Eargasmic Rec.
Suges & Martino pres. Eminence – Slave to the Poison (Original) – Soulstar Rec.
Klas Linblad – Closer – Sunday Music
second hour
guestmix by
Mr.V
- (Sole Channel, Kenlou, NYC)
http://www.djmrv.com
sorry, no tracklisting
Discuss this article in the forums (3 replies).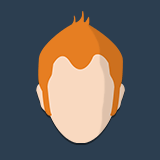 gaopa

replied the topic:
#15005
4 years 8 months ago
hy lars,wat hapend 2 the last shows of dsoh...im tryin 2 purchase the 1st shows man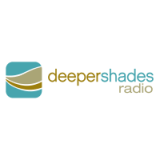 LarsLB

replied the topic:
#15011
4 years 8 months ago
the last shows are all fine and linked..
I've never sold any shows so I'm not sure if you're referring to Deeper Shades releases?

older shows are not online .. this stuff was 8 years ago!
Lars
cclats

replied the topic:
#15435
4 years 6 months ago
So wich means we cannot download the older shows