DSOH #468 - guestmix by BLACK COFFEE
Thank you for rating this article.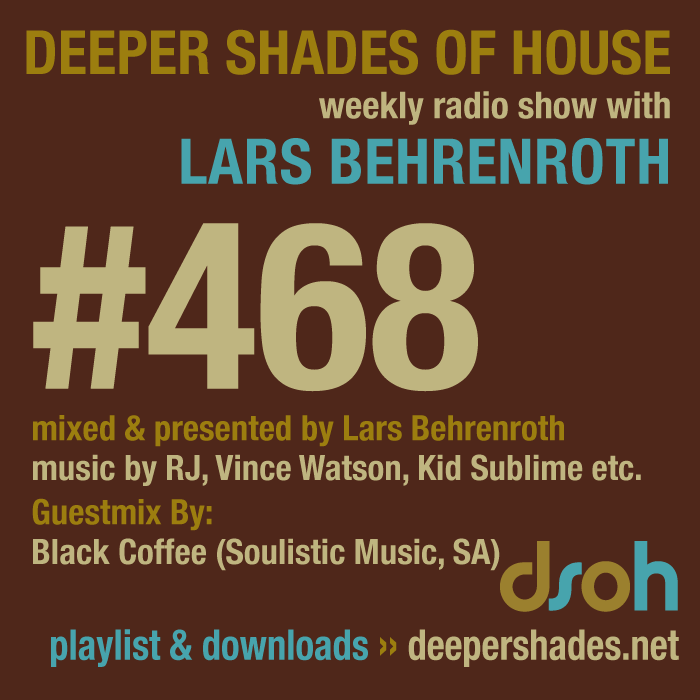 EXECUTIVE PRODUCER FOR DEEPER SHADES OF HOUSE EPISODE #468:
Jan Goebel - find out how to become Executive Producer

Download The Entire 2 Hour Show
1st hour
mixed & presented by Lars Behrenroth

artist - title - label
RJ - Nie - Uncanny Valley
Vince Watson - Deja Vu - Ovum
Christian Vance - Air Rising - Get Slow
Sina The Producer - Visions (Original Mix) - Smooth Agent Africa
DeeperPHIL & Given Keys - Start Over - DNH Rec
PJ Principle - Holy Mountain (Procession Mix) - Spirit Wrestlers
Teddy Esposito - It's Just Your Love (Teddy's Made In NY Mix) - Deeper Shades Rec BUY
Kid Sublime - One For Frankie - Dopeness Galore
Nick Holder - Black Thanks (Nick Holder Remix) - DNH Rec
Lee Van Dowski - 050504 (Original Mix) - Mobilee

2nd hour
Exclusive guest mix by BLACK COFFEE (Soulistic Music, South Africa)

artist - title
Roque - Just a Sunday
Aquatone - Whispers
Hunter Game - Ice
Roque - Spiritual Taking
Beebar - Night After
Beebar - Mermaid Tears
Unknown
Manoo ft Natasha Watts - The Light
Hypnotic Soul Feat. Tumi - Dance all night (Top Tom's Side Of The Story Mix)
Mizz & Zama - Beat
Dj Charl - Wake up (Nurogroove Afrorub)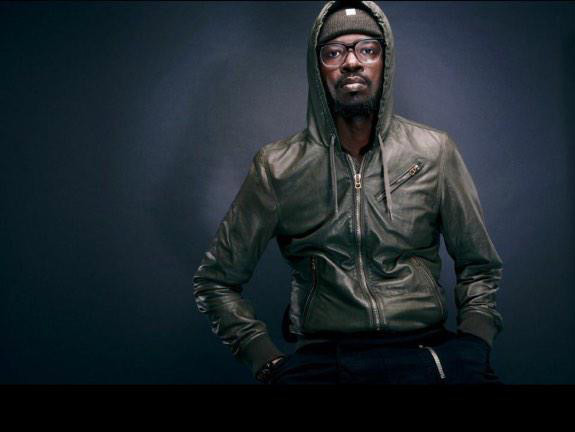 Deeper Shades of House is a 100% listener supported deep house radio show.
We need your help to keep it going and pay for all related costs.
Please consider becoming a Premium member and gain access to exclusive mixes and shows!
Go Premium And Support Deeper Shades Of House