DSOH #444 - guestmix by GLENN ASTRO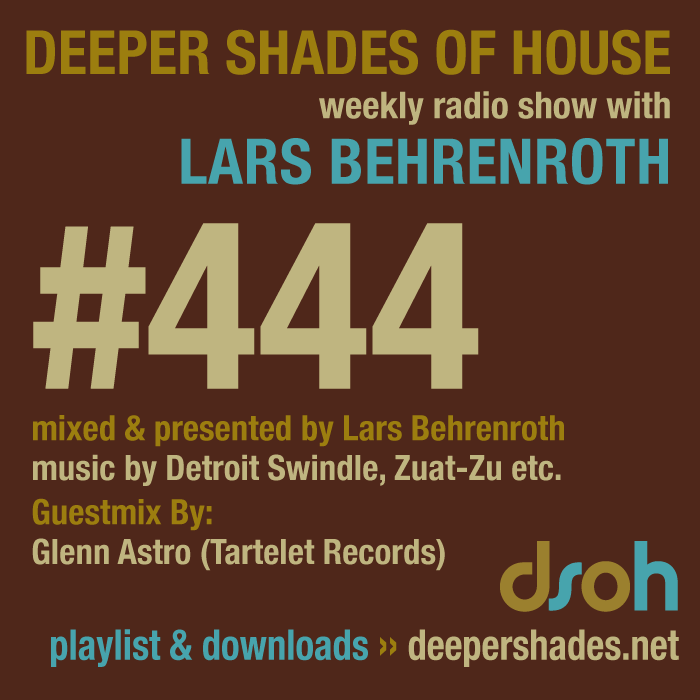 Download Part 1
Download Part 2
1st hour
mixed & presented by
Lars Behrenroth
artist - title - label
Romeo C - A Cold Touch - Your Only Friend Rec
T.W.I.C.E. - Time To Freak (Santos Resiak Remix) - Flumo
Debukas - 4 Minus 24 (DJ Nature Remix) - 2020 Vision
Detroit Swindle - Me, Myself & You (Boxed Out) - Dirt Crew
Maurice Aymard - Different Channels (Jonas Saalbach Remix) - Galaktika
Zuat-Zu - Le Jeux - UHF
Creative Swing Alliance - Freedom - Faces
Datakestra & Masahiro Suzuki - Rhodes To The Moon - Adaption
Borrowed Identity - You're Mine - Fina Records
Joyce Muniz - Soundomatic (Kyodai Remix) - 2020 Vision
Only on Ustream Video:
Kai Alce - Be-Bop - Kolour LTD
Pascal Morais ft. Maikal X - Righteous Way (Dub Mix) - Arrecha Rec
2nd hour
Exclusive guest mix by
GLENN ASTRO
(Tartelet Rec, Germany)
# - artist - title
1. Typesun - LAst Home (Dj Nature Remix)
2. Andras Fox - What They Say
3. Handsome Jay & Dj Mettigel - Zigeuner Art
4. Le Cop - Law, Order & PEace
5. Norman Weeks & The Revelations - Hold On (Dixon Edit)
6. Glenn Astro - How I Miss You
7. Crazy Bald Heads - First Born
8. Slo Moshun - Got To Find
9. Mr. Tophat & Art Alfie - Crab At The Green Hunter
10. C.R.S.T. - Need You
11. Felix Lenferink - Fifth Forlane
12. Max Graef & Andy Hart - Heavy Setters
13. Loose Baggage - Dancin' (Live Fusion Mix)
14. Thomas Bangalter - Club Soda
15. Patchworks - Sugar
16. Glenn Astro - Acid Tears
Deeper Shades of House is a 100% listener supported program
We need your help to keep it going and pay for all related costs.
Please consider becoming a
Premium member
and gain access to exclusive mixes and shows!
Go Premium And Support Deeper Shades Of House
Discuss this article in the forums (12 replies).
Sabza Moriski

replied the topic:
#21313
3 years 9 months ago
Glenn Astro #DeepHouse Good Music #KeepItDeep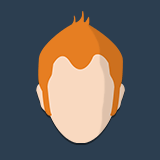 kgbaloone

replied the topic:
#21320
3 years 9 months ago
When it comes to minimal/acid, I give it to Germans
bhekimike

replied the topic:
#21336
3 years 9 months ago
this is what m talking bout,the first two tracks jus take me somewhere unimaginable,jus hear the bass on these tracks.that's y i looove dsoh always!T.W.I.C.E.
bhekimike

replied the topic:
#21337
3 years 9 months ago
as 4 the guest mix,as always the germans r on fire
bhekimike

replied the topic:
#21348
3 years 9 months ago
the 1st track sounds like it's two different tracks,or is it jus me Romeo C.-A cold touch