DSOH #365 - guestmix by MORGAN ALEXANDER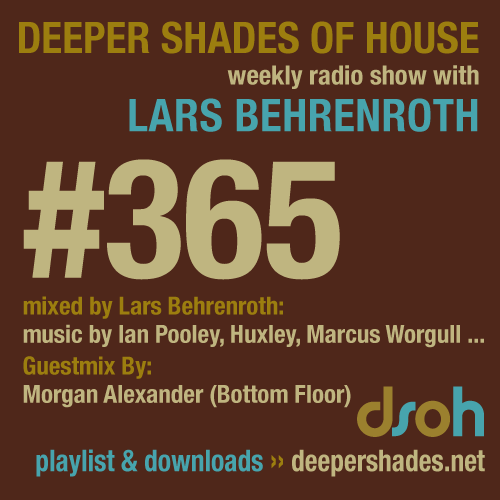 DOWNLOAD FIRST HOUR
LOGIN / REGISTER TO DOWNLOAD SECOND HOUR
Login Or Go Premium To Download First Hour - TALKFREE
1st hour
mixed by
Lars Behrenroth
artist - title - label
Savvas - Days On South - Sophisticate Rec
Mannmademusic - Not For The Money (Nick Turner Remix) - Audio Parallax Rec
Roberto Rodriguez. - I keep thinking of you - Fina
Mic Newman - The Casualty (Iron Curtis Rmx) - Freerange
Ian Pooley - Your Love - Pooled
James Johnston - Haze - Fine Art Rec
Huxley - Devoted - Morris Audio
Laufmasche - DeepLay - Snork
Marcus Worgull - Coppa - Innervisions
---- only on
Ustream live recording
:
Lars Behrenroth - Subconscious Dark - ProgCity Deep Trax

2nd hour
Exclusive guest mix by Morgan Alexander (The Bottom Floor, Los Angeles)
# - artist - title - label
01 JohNick - Tales of Jerry Morbid - Henry Street Music
02 Kai Alcé - Power Thru pt 1 - Track Mode Recordings
03 Pépé Bradock - Lara - Kif Recordings
04 Johnny Fiasco - Nebulous - Afterhours
05 LoSoul - Behind Closed Doors (Theo Parrish Remix) - Playhouse Records
06 Swayzak - Ping Pong - Swayzak Recordings
07 Herbert - oo Licky - Phono
08 Soul Motive - Too Laid Back - Blue basique
09 Rick Wade - Odessey - Track Mode Recordings
10 Hot Lizard - 165...drop (Love from San Francisco Mix) - Pacific Records


Discuss this article in the forums (6 replies).
bottomfloor

replied the topic:
#13134
6 years 7 months ago
Thanks so much, Lars. And big congrats on going 365 shows strong! No small feat...
My guest mix is an hour segment of an all-vinyl mix, recorded live at
Bottom Floor
on 01.27.11. I was warming up for our guest that evening, John Tejada (Palette Recordings, Kompakt Records, Poker Flat Recordings).
Thanks again for the support.
Morgan
thebottomfloor.com
www.facebook.com/morgalex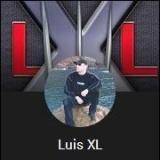 LuisXL.com

replied the topic:
#13135
6 years 7 months ago
Thankx Lars, you are one of a kind.
Keep at it!!

Photo:
Viesturs Links at photo.net
Mompheleng

replied the topic:
#13159
6 years 7 months ago
Thanks God for the Deepershades of House, even
this sometimes horrible place called the office
becomes bearable. Once again props to Sensei Lars
LB for always quenching our thirst with the finest
offerings when it comes to deephouse tunes. Not
forgetting Morgan Alexander for holding it down on the
guestmix....Nice one Man

Momphi

SOSA (Soweto South Africa)
DJ Bless

replied the topic:
#13187
6 years 6 months ago
Nice Deep house Lars in the first hour Savvas - Days On South - Sophisticado Roberto Rodriguez. - I keep thinking of you - Fina killer tracks and lot more,what a wonderfull Guestmix by Morgan Alexander keeping it deep


Kabelo(Spruit View South Africa)
damonto

replied the topic:
#13189
6 years 6 months ago
very very beautiful sets... nice mid-tempo tunes m really digging em..