DSoH #312 - guestmix by CHRISTIAN PROMMER
Wednesday, October 21st 2009
1st hour

mixed by
Lars Behrenroth

artist - title - label
Rodney Hunter - Cool Relaxation - Hunter Rec
Hunee - Took My Love - Drumpoet Community
Alton Miller - Clouds Are Gone (Henrik Schwarz Repitch Dub) - Deeper Soul
Theo Parrish - I Can Take It - Sound Signature
Ethyl & Flori - Kobenhavn - Freerange
Keith Worthy - Deep Sea - Aesthetic Audio
DJ Duke - Checkmate (Ambient Demo) - Music For Your Ears
Demetrio Giannice - what i did with mike's wavetone 5 (thirdearmix) - Third Ear
Johannes Albert - Responsible For Nothing (Various Shades Vol.1) - Deeper Shades Recordings 014
Norm Talley - The Journey - Third Ear

2nd hour
guestmix by
CHRISTIAN PROMMER (Buzzin' Fly / Gigolo / Sonar Kollektiv)

# - title - artist - label
1. Before Night Falls -Peter Kruder - Compost Black Label
2. The Fuse (Dixon Remix) - The Machine - Innervison
3. Freak It - Hell + CHristian Prommer - Buzzin Fly
4. Strange Behavior (Dj Koze Remix) - Blagger - Perspective Records
5. I follow You (Deetron Remix) - Leon feat. Corinna Joseph - Rebirth
6. The Force (Ame Remix) NewWorldAquarium - NWAQ
7. At Midnight (Steve Bug Remix) - the DiscoBosy - Dessous Recordings
8. Dreamcatcher (FCL Edit) - Reggie Dokes - We Play House Recordings
9. The Love Feeling (Christian Prommer Remix) Nickodemus - ESL Records
10. Marvin - Acid Pauli - Compost Blacklabel
11. Liron - Swerl - Gigolo Records
12. Look What You Are Doing To Me (Christian Prommer Remix) - Jazzanova - Universal
13. Orange - Deetron - Music Man
{rokaccess !guest}
{xtypo_rounded4}ATTENTION DEEPER SHADES MEMBERS!
Make sure you have a working email address linked to your membership. You can double check in your profile settings.
ALL accounts with invalid email addresses will be DELETED! {/xtypo_rounded4}
{/rokaccess}
{rokaccess !guest}
{/rokaccess}{rokaccess guest}
{xtypo_download}Please register and login to download the 2nd hour{/xtypo_download}{/rokaccess}
{mos_fb_discuss:1}
Discuss this article in the forums (2 replies).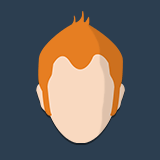 mvi vilakati

replied the topic:
#14911
5 years 11 months ago
liron- swerl- gogolo records first time i herd of gogolo records, otherwise great mix indeed.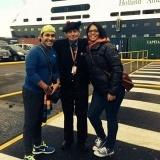 BluBeach..

replied the topic:
#16146
5 years 7 months ago
#375 part 2, Stephen IRON Rigmaiden, CRAZY mixx.. definitely worth downloading ppl!