DSoH #254 - guestmix by BE.LANUIT
Tuesday, July 29th 2008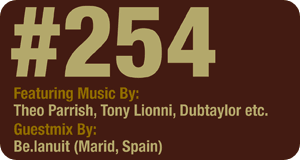 Download Part 1
Download Part 2
1st hour

mixed by
Lars Behrenroth

artist - title - label
Theo Parrish - Heal Yourself And Move (First Floor Part 2) - Sound Signature
Cid & Niota - Na Wuti Musika (Nomumbah Rmx) - Offering Rec.
Ciappy DJ & Davide Murri - Winds Of Victoria (Ciappy's Dub Mix) - GKF Rec.
Souled - Dancing On Holiday - First Minute Music
Outmode - Funky Music (Beat Pharmacy Dub) - ?
Tony Lionni - Deep Odyssey - Wave Music
Dubtaylor - Represent - Opossum Rec.
Mutabaruka - Dis Poem (NM&MH Rmx) - unreleased
Fabio Genito - Papawenda (FG Main Drums) - Deeper Shades Recordings 004
Fabio Genito - Papawenda (FG Organic Dub Mix) - Deeper Shades Recordings 004

2nd hour

guestmix "Passages of Nights" by
Be.lanuit
(Madrid, Spain)
# - artist - title
1. Nomumbah - Like A Rainbow ft. Nadirah Shakoor (Main Mix)
2. Sascha Dive - Drumpoems Verse 1(SamuelDavisDeep4lifeMix)
3. Larry Heard Presents Mr. White - You Rock Me (Long_Version)
4. Boddhi Satva Feat Robert Walker - Get Up (Afriki Soul Mix)
5. Rocco Feat. Marcel - Memories (Trinidadiantal Remix)
6. Fabio Genito - Undefined Feeling (FG Mahogany Mix)
7. Demarkus Lewis - Speak of Freedom
8. Metro Beatz - Good For The Soul (TP's Extended Remix)
9. Efdemin - Lohn & Brot (Sebo K Version 2 Mix)
10. Miss Patty - You Don't Want It (Album Mix)
11. Jay Tripwire - The Gastown Shuffle (Double Bogey Mix)
12. Marshall Jefferson - Mushrooms (Salt City Remix)
Deeper Shades of House is a 100% listener supported program
We need your help to keep it going and pay for all related costs.
Please consider becoming a
Premium member
and gain access to exclusive mixes and shows!
Go Premium And Support Deeper Shades Of House
Discuss this article in the forums (2 replies).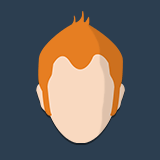 aston

replied the topic:
#15637
5 years 9 months ago
#386 by EMEEGRANT(Easymoods Rec.) will make you enjoy deep house. keep it up LARS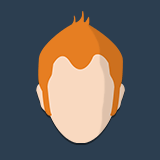 aston

replied the topic:
#15638
5 years 9 months ago
lars if the is any guestmix by Gj Rocco can you please help our ears to enjoy it.