DSoH #248 - guestmix by DJ ALA
{mosliteadsense4joomla} XM Radio - The Move
Tuesday, June 17 2008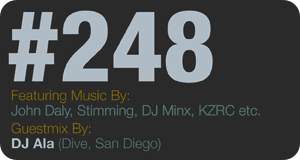 1st hour

mixed by
Lars Behrenroth

artist - title - label
Wbeeza - Bichez - Third Ear
John Daly - Don't Look Down - Wave
BLM - Believe In Love (Westpark Unit Jeepah Mix) - Fear Of Flying
King Sunshine - Love Your Brother (Abacus Re:Think Mix) - MixedSignalsMusic
Stimming - Kleine Nachtmusik - Buzzin' Fly
Patrice Scott - The Voyage (Evolutions Ep) - Sistrum Music
Peter Grummich - Lost - Progcity Deep Trax
DJ Minx - Just Make It A Dub - WoW
KZRC - Tyme Dub (The Floating EP) - NDAtl
Brothers Vibe - Do U Feel The Vibe - Mixx 11{mosliteadsense4joomla}

2nd hour

guestmix by
DJ Ala
(
Dive
, San Diego)
artist - title

Craig Alexander - Happy Ritual (jojoflores edit)
Abicah Soul - Baila Migente
Ane Brun - Headphone Silence (Henrik Schwarz mix - DF edit)
Karizma - Didn't See It Coming
Heather Johnson - Pretty (Mark Grant mix)
Domu - Coming Back Around (Atjazz dub)
Glenn Underground & Matt Hughes ft Karen Marie - Disconnected (Louie Vega mix)
Franck Roger - Don't Leave Me
Quentin Harris ft Cordell McClary - Travelling

{rokaccess !guest}

{/rokaccess}{rokaccess guest}

{xtypo_download}Please register and login to download the 2nd hour{/xtypo_download}{/rokaccess}
{mos_fb_discuss:1}
Discuss this article in the forums (4 replies).
boulevard2

replied the topic:
#3076
8 years 2 months ago


Iyo skhumba, relax a bit. u gona be featured. we also from Pretoria and lets pump the music out there
Alpears

replied the topic:
#3791
7 years 11 months ago
Just checked out this show in the archives. Could be the best yet lars.
Deep house at it`s very best.

flyface

replied the topic:
#6699
7 years 1 month ago
the beat on the first track on the second hour is mind blowing!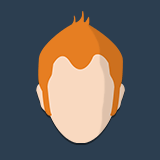 jambam12345

replied the topic:
#17175
3 years 11 months ago
Hello I need to know how do i get this mix to transfer to my Ipod