DSoH #181 guestmix by Ralf Gum
1st hour
mixed by Lars Behrenroth
artist - title - label
{mosliteadsense4joomla}
Joe Rizla - Fresh - Unreleased
Raw Artistic Soul ft. John Gibbons - Keep on shining (Main Soul Mix) - Gogo Music
Gregorio Del Piero ft Kenny Bobien - Do you ever get lonely - Del Records
Tiger Stripes - Kayoko (Kiko Navarro's Tribute To L.G. Rmx) - Prog City Deep
Dennis Ferrer - Run Free (The world as I see it album( - Kingstreet
Scott Wozniak - My light (Dub Version) - Deephaven
Francois Dubois - I try (Scope's AM Club Rework) - Urbantorque
Alison Crockett - Alive (Phil Asher's Restless Soul Mix) – The return of Diva Blue - Sol Image Rec.
Dos Almas - Afro Fusion (Orig Mix) - Unreleased
second hour
guestmix by
RALF GUM
(
GoGo Music
, Germany) |
http://myspace.com/ralfgum
artist - title - label
Osunlade - The day we met for coffee (Afefe Iku Remix) - Yoruba
Isabella Antenna - Like there's no tomorrow - Gate Records
Kwamey & Frankey Boissy - Everybody wants to rule the world - Chez
RAW ARTISTIC SOUL feat. John Gibbons - Keep on Shining (Vocal Dub) - GOGO Music
Scott Wozniak - Misfired - Large Music
Liquid People - Kooper's Troopers - Mn2S
Ralf GUM - Easy - GOGO Music
Terisa Griffin - Sunshine (remix) - Dope Wax
Gary Bourduille - Starting over - Soul Heaven
Nicolas Dennis - Jackin' a Box - Deeply Rooted House
Kemal - Our Music - Undefeated
Discuss this article in the forums (3 replies).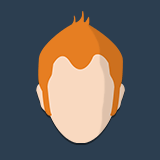 mvi vilakati

replied the topic:
#15018
5 years 11 months ago
ralf gum how i wish i was able to download this mix,you always bless me with your sets. one day i will visit Germany just to listen to you in your own backgroung.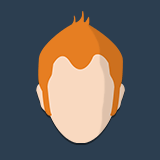 gagashe

replied the topic:
#15621
5 years 9 months ago
Lars day we me for coffie song is something else,how I wish Im able to download this song its the bomb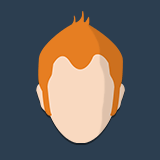 blqsoul

replied the topic:
#16990
5 years 3 months ago
i dont seem 2 b able 2 download older shows pls do sumthn