DSoH #156 guestmix by Ralf Gum
Playlist DEEPER SHADES OF HOUSE
#156
first hour
artist - title - label

BRS - From the sun - Digi Peng
Jarrier Modrow - Rare Soul (Casamena Backyard mix) - Grooveland Music
Miquifaye & Café Soul All Stars - Body Music (Original Mix) - You Entertainment
Herb LF - Miles (Original Mix) - Farcide
Kerri Chandler & Monique Bingham - In the morning - ???
Foster - Loud Minority - Drumpoet Rec.
Jimpster - Square Up (John Tejada Rmx) - Buzzin' Fly Rmx
Markus Enochson - 4u2c (Tiger Stripes Vocal Mix) - Sonar Kollektiv
Kerri Chandler - The Machine (June 23
rd
EP) - Max Trax
second hour
guestmix by
RALF GUM
(
GOGO Music
/ Germany)
artist - title - label
Eddy meets Yannah - Changes - Compost
Marcelin Galn - House & Art (Charles Webster Rmx) - CD-R
Raw Artistic Soul - Miami Theme (Ralf GUM's Sax Lick Dub) - GOGO CD-R
Mr V - Jus Dance (Quentin Harris Rmx) - CD-R
Soul Central - In ten city - Soul Heaven
Roberto De Carlo ft Joshua - Magic Star (Simon Grey Vocal) - GOGO Music
Black Roots - They can't stop (Instrumental) - Dope Wax
Kirk Degiorgio presents Esoterik - Starwaves (Jimpster Rmx) - Freerange
Kim English - Missing you (Richard Earnshaw Vocal) - ???
Da Sunlounge - Here we go - Tango
Tiger Stripes - Missing You (Mr.V 12Inch Main Mix) - Slip'n'Slide
Discuss this article in the forums (7 replies).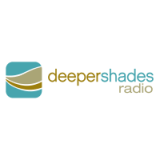 LarsLB

replied the topic:
#15903
5 years 8 months ago
cause I can't find the archive ..
when I recorded this, Deeper Shades Of House shows weren't available for download ..

maybe one day .

peace,
lars
dunides1247

replied the topic:
#16030
5 years 7 months ago
Ah, dats sad, would have loved to hear the mix by Ralph.

But thanks for the awesome house music. Keep it deep as always!
Mokwana

replied the topic:
#19395
4 years 6 months ago
Wish i could hear this mix....please Lars do sumthing ..lyk try to play the mix again and so that we can downlaod it please Lars

NduduzoNgubane

replied the topic:
#21346
3 years 9 months ago
where to download this mix because i really want to hear it??