DSoH #114 guestmix by Pirahnahead
Playlist DEEPER SHADES OF HOUSE
#114
October 12th 2005
first hour
artist - title - label

Troubleman ft. Nina Miranda - Toda Hora (Diva Brazil Compilation) - StreetBeat Rec / FarOut Rec
John Arnold - Geminade (Style and Pattern album) - Ubiquity
Champion Soul - Holdin' on (Spymusic Rmx) - Sunshine Enterprises
Franck Roger - Here on Earth 2 - Seasons Limited
Abicah Soul Project - Musique de Ve - Eargasmic Rec !! EXCLUSIVE !!
Alton Miller - Atlantis Rising (NuForms EP) - Trackmode Rec.
Chez Damier - Keep on turning - Stir 15
Roy Ayers - I am your mind (Mr V dub) - BBE
Bah Samba ft. The Fatback Band - Let the drums speak (Phil Asher Rmx) - BKO Productions
The Jinks ft. Zodiac - Inamorata (Spen's Code Red Rmx.) - MN2S
second hour
guestmix by
PIRAHNAHEAD
(
Women on Wax Rec.
/ Detroit)
recorded during a live DJ set by Pirahnahead in Osaka, Japan

sorry, no tracklisting available


Discuss this article in the forums (1 replies).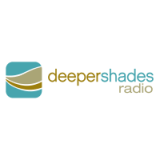 LarsLB

replied the topic:
#16543
5 years 5 months ago
isn't it time for another Pirahnahead guest mix?
Especially since this one isn't available anymore