Deeper Shades Of House #624 - guest mix by BRUCE LOKO
Thank you for rating this article.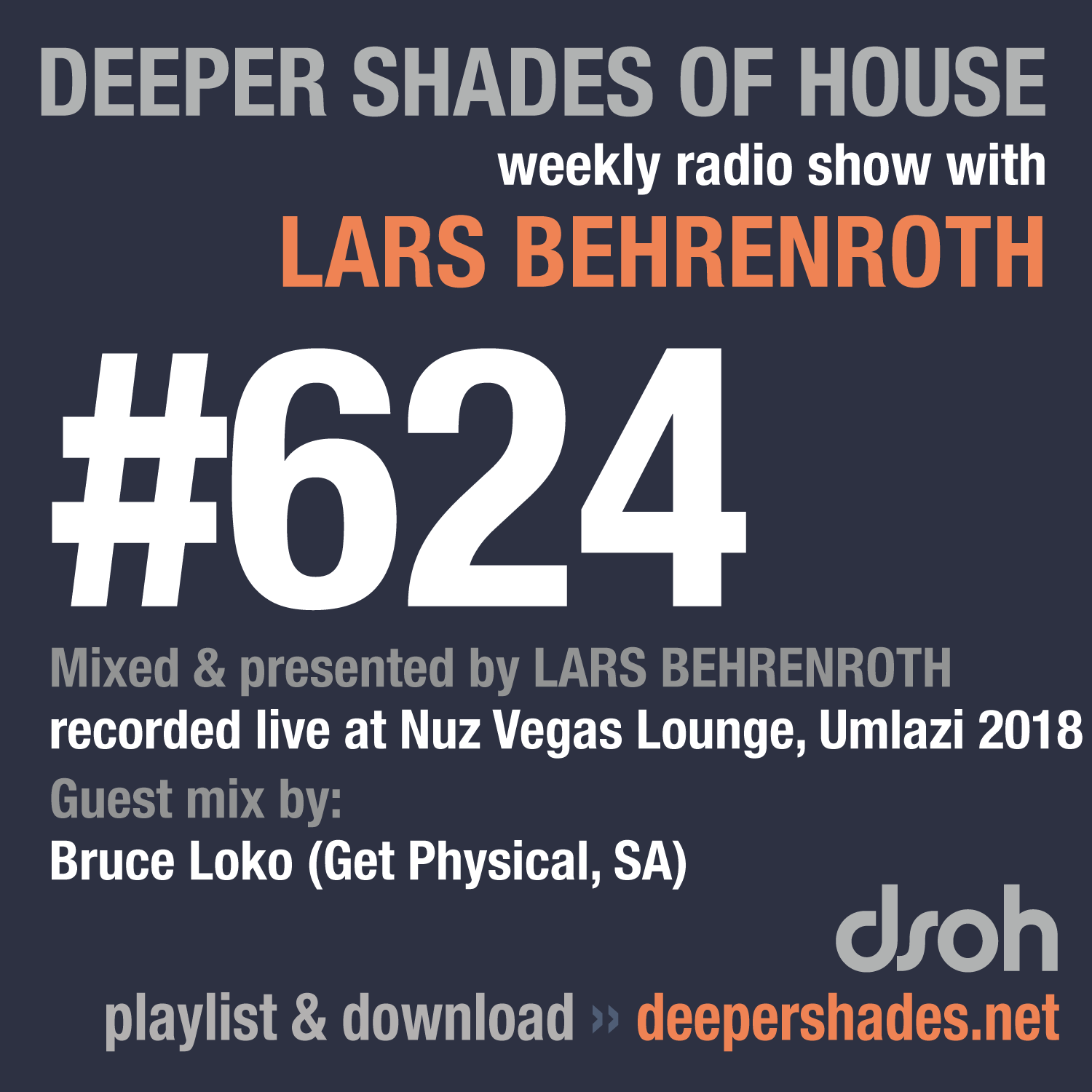 DOWNLOAD FIRST HOUR
DOWNLOAD SECOND HOUR
Login Or Go Premium To Download FULL 2 hour show (320kbps mp3)
I'm still traveling in Europe with the family and I'm recording the shows bi-weekly. This show was recorded in our Airbnb in Paris, France. Enjoy!
1st hour
mixed & presented by Lars Behrenroth
recorded live at Nuz Vegas Lounge, Umlazi - South Africa on July 8th 2018
sorry, no tracklist


2nd hour
Exclusive guest mix including all UNRELEASED material by BRUCE LOKO (Get Physical / Stay True Sounds / ARCo - South Africa)

artist - title
BRUCE LOKO - When I wonder [UNRELEASED]
BRUCE LOKO - Huya [UNRELEASED]
BRUCE LOKO - Float [UNRELEASED]
BRUCE LOKO - Pyramid of Giza [UNRELEASED]
BRUCE LOKO - Hyperion [UNRELEASED]
BRUCE LOKO - Sunset over water (FKA MASH GLITCH DUB) [UNRELEASED]
BRUCE LOKO - Original sin [UNRELEASED]
BRUCE LOKO - The Black Pearl [UNRELEASED]
JUST HER & Nandu - forget our love(BRUCE LOKO African techno remix) [UNRELEASED]
BRUCE LOKO - TACHI [UNRELEASED]