Deeper Shades Of House #576 - guest mix by LARSE
Thank you for rating this article.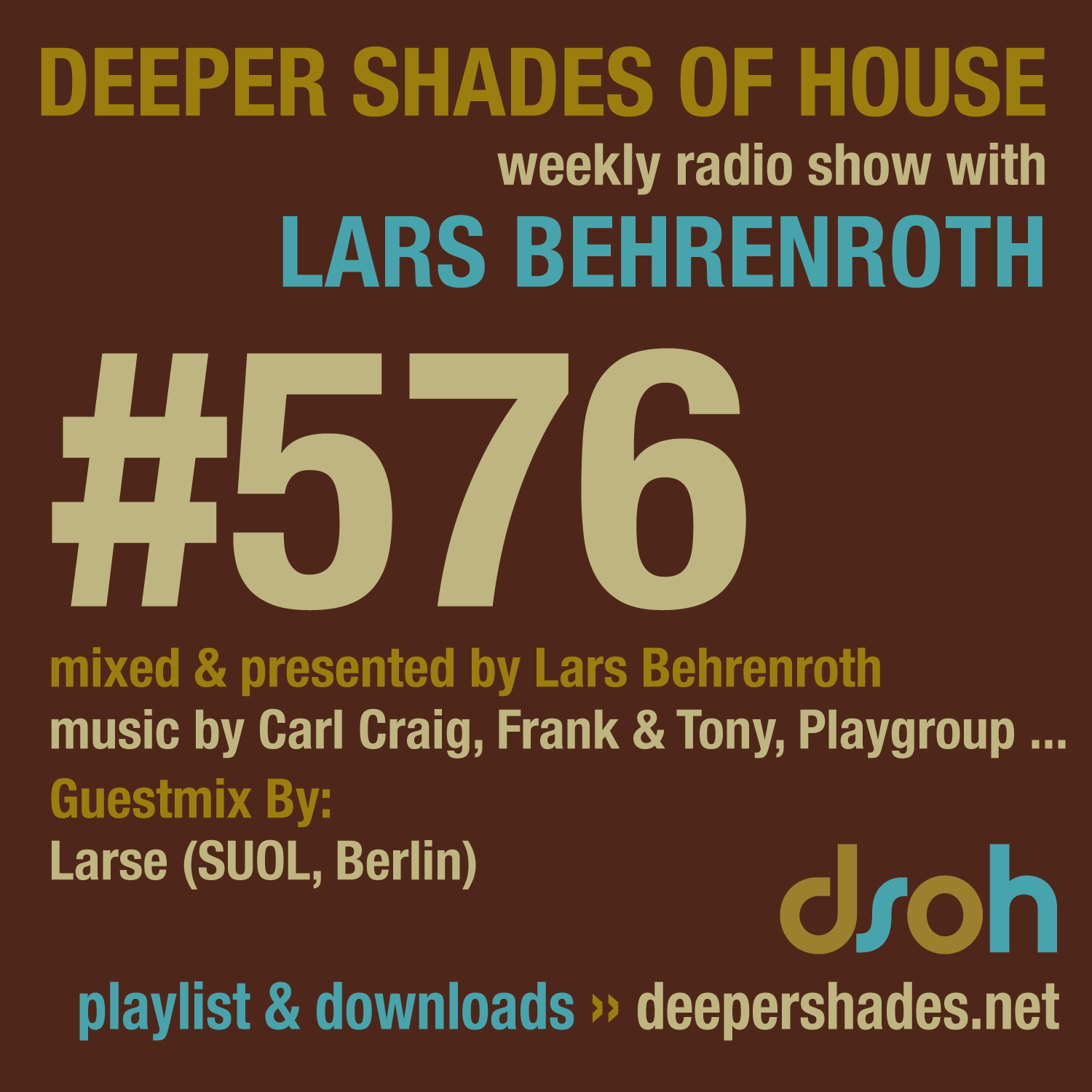 EXECUTIVE PRODUCER FOR DEEPER SHADES OF HOUSE EPISODE #576:
GARRET JANNEY - find out how to become Executive Producer


DOWNLOAD FIRST HOUR
LOGIN / REGISTER TO DOWNLOAD SECOND HOUR
Login Or Go Premium To Download FULL 2 hour show (320kbps mp3)
1st hour
mixed & presented by Lars Behrenroth
artist - title - label
Anerah Yasole - Jailer & I - Offering Recordings
Andre Lodemann - Birth - Best Works Recordings
Carl Craig - Sandstorms (VCO Update) - InFiné Records
Jesus Gonsev and GU feat Sarignia Bonfa - Unlimited Sky (Patrice Scott Remix) - deepArt Sounds
Deep Montage & Kaysoul - 9394 - DM Recordings
Frank & Tony - Procession - Scissor And Thread
Lars Behrenroth - 30 Seconds - unreleased
DJ Spinna - Cosmocrank - Local Talk Records
Playgroup - Move My Body - Yes Wave Records
Runs With Scissors - Let U Know - Fancy Human


2nd hour
Exclusive guest mix by LARSE
One hour of Larse's live set from Deeper Shades Live Sessions #4 - May 8th 2017
(watch the entire two hour set below)

Sorry, no tracklist. Please post your track ID request as comment below.