Twitter Giveaway: DSOH003 I Miss The Things


FOLLOW + RETWEET = FREE DOWNLOAD
GIVEAWAY ENDED MIDNITE THURSDAY, APRIL 30th 2009

Many of you are already following my Twitter account
@LarsLB
so I thought, let's do an

exclusive TWITTER GIVEAWAY

for everyone of you who follows
@DeeperShades
on Twitter and then retweets this:

RT @DeeperShades Twitter Giveaway: free download of DSOH003'I Miss The Things' (Summer in Hamburg Mix)' #deephouse http://bit.ly/112VhV

FIRST
follow
@DeeperShades
..

THEN click this link to use the Twitter Web Interface to retweet automatically (I'd use this, makes things much easier) OR
copy above tweet into your favorite Twitter Application.

Once you've started to follow me and retweeted the exact tweet above (it needs to be 100% the same, otherwise the system won't register your retweet), you will receive a DM (DirectMessage) with your
personal download link. Enjoy the tune.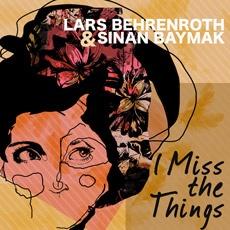 Sounds complicated?
Na, it's not!

Just a bunch of words to make sure everyone understands and as many of you as possible get
the free download of Deeper Shades Recordings 003 by Lars Behrenroth & Sinan Baymak - 'I Miss The Things' (Summer In Hamburg Remix).

Don't forget to check out the remixes for 'I Miss The Things' by Joe DiPadova & Shea Marshall and Sinan Baymak and feel free to donate if you wish to support the label and deepershades.net