Twitter Giveaway: DSOH003 I Miss The Things


FOLLOW + RETWEET = FREE DOWNLOAD
GIVEAWAY ENDED MIDNITE THURSDAY, APRIL 30th 2009

Many of you are already following my Twitter account
@LarsLB
so I thought, let's do an

exclusive TWITTER GIVEAWAY

for everyone of you who follows
@DeeperShades
on Twitter and then retweets this:

RT @DeeperShades Twitter Giveaway: free download of DSOH003'I Miss The Things' (Summer in Hamburg Mix)' #deephouse http://bit.ly/112VhV

FIRST
follow
@DeeperShades
..
THEN
copy above tweet into your favorite Twitter Application.

Once you've started to follow me and retweeted the exact tweet above (it needs to be 100% the same, otherwise the system won't register your retweet), you will receive a DM (DirectMessage) with your
personal download link. Enjoy the tune.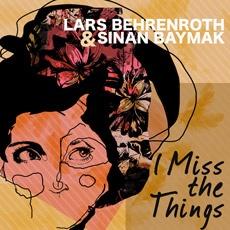 Sounds complicated?
Na, it's not!

Just a bunch of words to make sure everyone understands and as many of you as possible get
the free download of Deeper Shades Recordings 003 by Lars Behrenroth & Sinan Baymak - 'I Miss The Things' (Summer In Hamburg Remix).

Don't forget to check out the remixes for 'I Miss The Things' by Joe DiPadova & Shea Marshall and Sinan Baymak and feel free to donate if you wish to support the label and deepershades.net