Lars Behrenroth wins Best International DJ Dance Music Award South Africa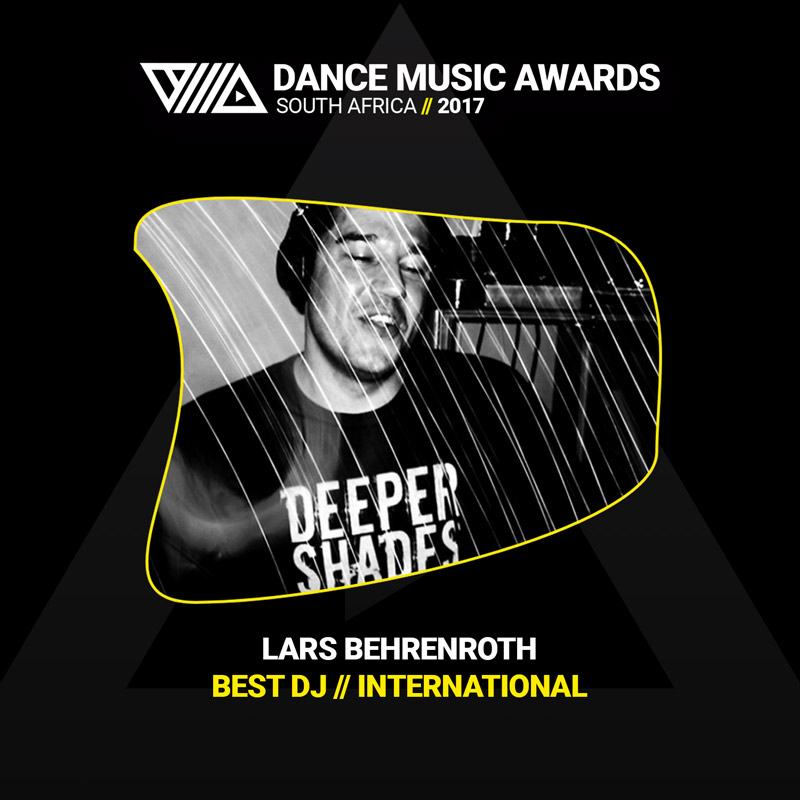 Thursday, October 5th 2017 the winners of the first annual Dance Music Awards South Africa were announced in a closed ceremony held at the Birchwood Conference Center in Boksburg near Johannesburg, South Africa.
Deeper Shades Of House's own Lars Behrenroth took home the award for BEST INTERNATIONAL DJ.


All winners were nominated and voted for by the public via online voting unlike other awards where a small group of peers announces the nominees. The South African media annouced the DMASA in July 2017 and asked fans to nominate their top 5 favorites in categories such as Best Album, Best DJ (Male & Female), Best Producer, Best International DJ, Best Record Label and many more. After the top 5 in each category were announced, voting began and lasted one month until the deadline on October 2nd. You may remember the video Lars posted on his social networks proudly announcing his nomination.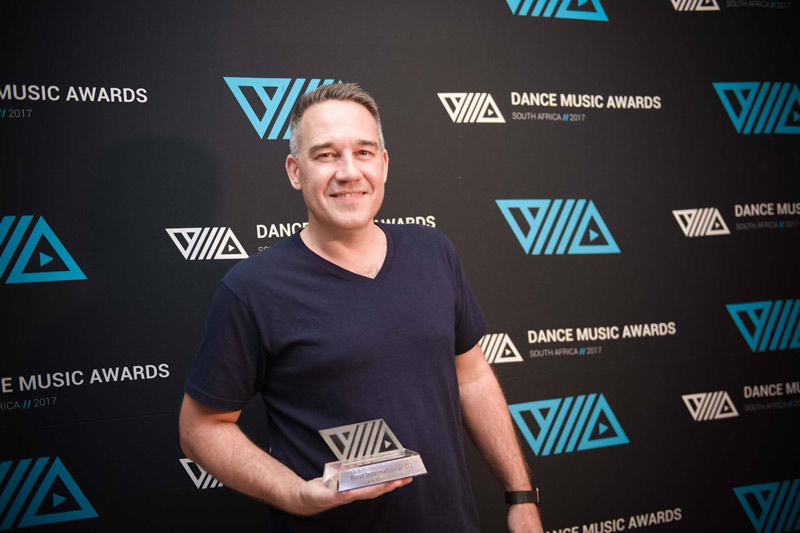 Accepting the award itself was already a big deal for Lars, but being able to do so in front of friends and peers (many of them winners themselves), made the event even more special. Other winners included Black Coffee (Best Male DJ, Best Dance Music Producer, Best Remix), Lady Sakhe (Best Female DJ), Urban Beat (Best Dance Radio Show), Atjazz (Best International Producer), Jazzuelle ft. Lazarusman (Best Underground Record), Jullian Gomes (Best House Record, Best Album), and many more.